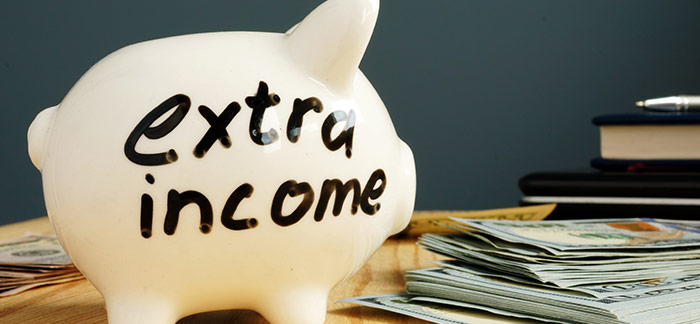 Whether it's starting your own business or working part-time, there are a host of benefits to earning extra income each month: help to pay off debt or save up towards something special. And if you are lucky enough, find something to do after work hours that fuels your passion!
The number of simple ways to earn a passive income are endless.

Let's take a look at some top tips to fill your wallet without quitting your day job.
1. Consult
If you possess a specific skill-set, consulting or coaching can be a lucrative side business since it's easy and affordable to start, and you already have the knowledge and experience. It could be anything from sharing legal advice, informing businesses on how to become more eco-friendly, or assisting start-ups on the best marketing strategy to get off the ground. And you can build your own schedule so that you can offer your consulting services whenever you have the free time.
2. Freelance
Another flexible side revenue generator that doesn't require long-term commitments is becoming a freelancer. If you have a creative flare, this could be anything from writing content or designing a logo or conceptualising new design packaging. Best of all? There is no shortage of opportunities here as large companies are not wanting to pay large advertising retainers anymore and happy to use one-man bands for creative recommendations. Make sure you have a website set up with all your references and great work.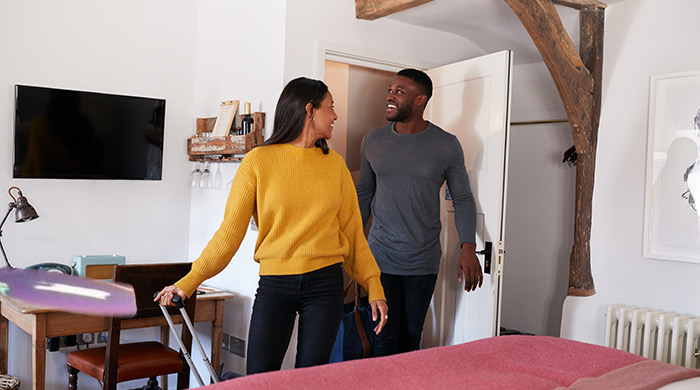 3. Airbnb
Have you got a spare room/apartment? Might as well list it with Airbnb to try to make some money with it. If you're a good host with a desirable space, you have a good chance at making this work. Taking a few simple steps can make the difference between a great experience and a less-than-satisfactory one. Here are some tips:
Make your space available during high-demand times in your area. Think: concerts, conventions and sporting events.
Be a good host, and make sure your place is stocked with the toiletries you'd expect at a hotel — toilet paper, soap and towels.
Best part? If you don't enjoy your new tenants – you can always cancel until you find the right fit.
4. Make money from your Hobby
If you are a crafty and creative person – be it making pottery, knitting or sewing for example – you could make items to sell. Beautiful serving bowls or baby blankets and clothing – sell them online or use social media sites such as Facebook have a number of groups where groups in particular can do business and advertise their services and products.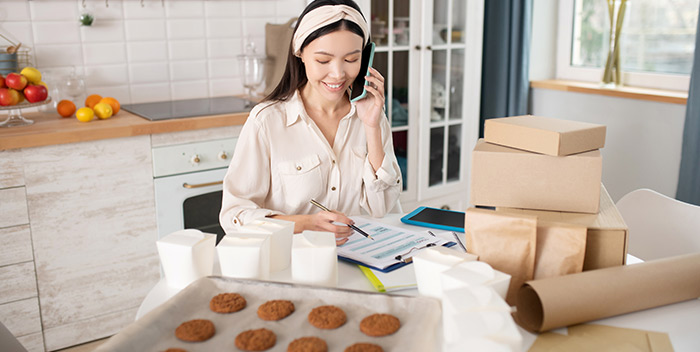 5. Cook and bake for your colleagues

Do you have a knack for cupcakes? Can you whip up a killer curry? If your family and friends think you're an excellent cook, chances are your colleagues and even perfect strangers will agree. What's good about this option is that you can start small and cook to order, so there's no wastage. Decide on a dish that is affordable and easy to cook in bulk and send an email around at work, offering to bring a portion in for takers on Fridays. Or let friends and colleagues know that you whip up cakes or cupcakes for birthday parties. Bring a sample platter for everyone at work to try. Once you have a following, ask your colleagues to let their friends know that you are taking orders.

Make a plan and get earning!
If you're serious about earning some extra money, look at your skills and how much free time you have, then make a plan to make it happen for yourself who knows? Your little earner on the side could grow into a full-time job or a retirement plan. All you have to do is take the first step!


Date Published:

24 February 2020