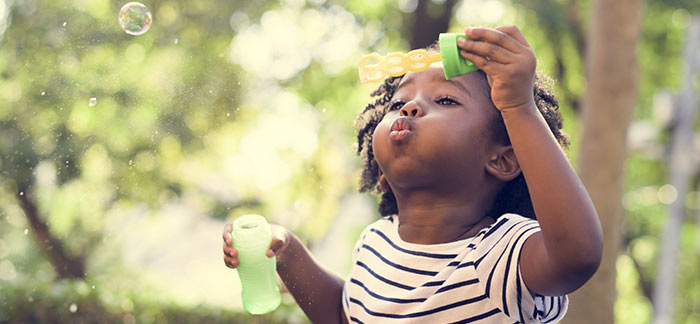 We all love holidays but that school break can seem never-ending, especially after a year like 2020. With that in mind, here are 10 great ideas to keep the kids unplugged and entertained – indoors and out – all summer long.
1. Make your own slime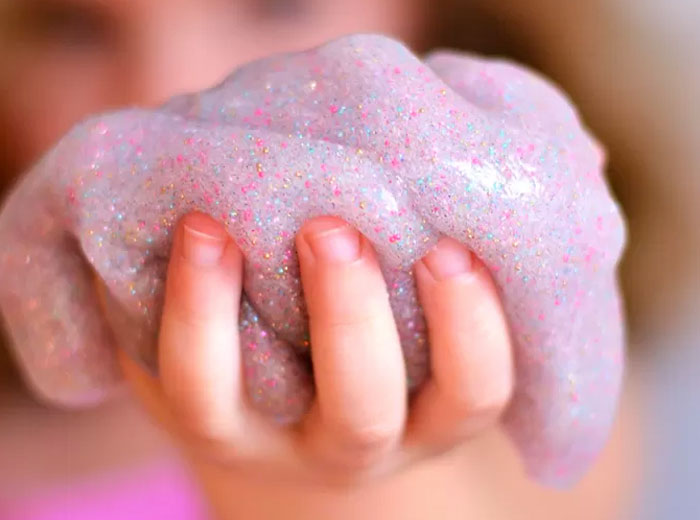 Now is the perfect time for kids to make this gloopy variation of playdough, and it's a good idea for them to take the mess outdoors. Here is what you'll need:
100ml PVA white glue (children's craft glue)
1/2 teaspoon bicarbonate of soda
Few drops of gel food colouring
1 teaspoon contact lens cleaning solution (buy at your nearest Spec-Savers)
Glitter and shaving foam (optional)
Method:
Squeeze glue into a bowl and add the bicarb, then a drop or two of food colouring and mix well. Add the contact lens solution and mix. It will be stringy at first, then it will make a sticky ball, keep on kneading until the mixture is smooth and stretchy. Add glitter or other decorative elements to your slime and, for a lighter texture, add a small blob of shaving foam. Store the slime in a sealed container.
2. Chip into the Ice Age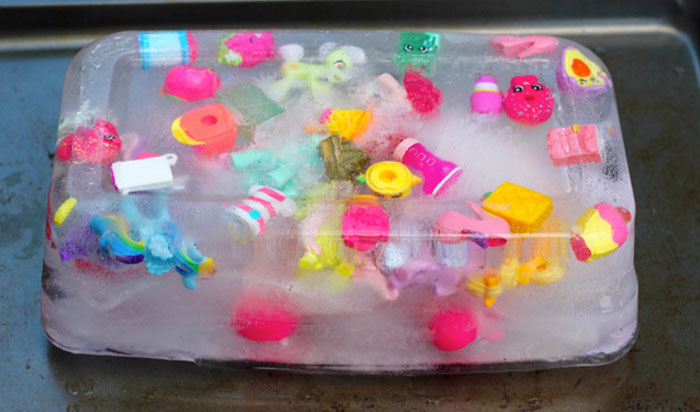 This is great fun on a hot day but you'll need to plan ahead: the day before take a small plastic toy and a bowl of water, and freeze the toy into the ice. When it's playtime, take the bowl outside, with a tool to chip away at the ice, unmold the "ice age relic" and let the kids dig until they reach the treasure.
3. Paint a kindness rock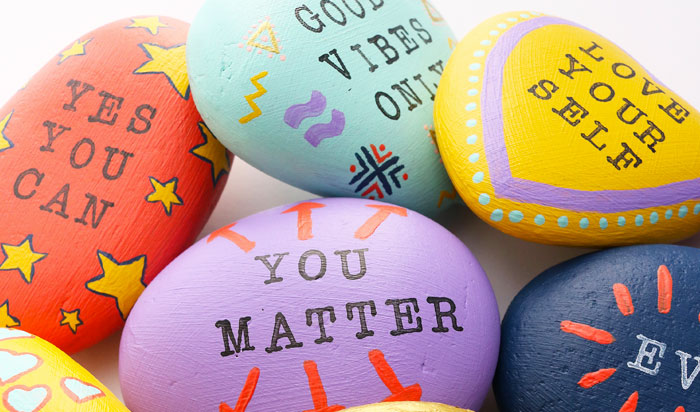 This trend, where you paint a smooth rock or pebble and leave it for others to find and collect, really took off in South Africa this year. Wash and dry the rock, paint it white all over and allow to dry (this will make the colours more vibrant). Decorate with easonal words like joy, love, peace, hope. Take the rock to your closest open area or park, take a photo and leave a hint on your neighbourhood WhatsApp group or Facebook page, if you follow one. Keep an eye out for other people's rocks, you may be lucky enough to pick up one!
4. Blow bubbles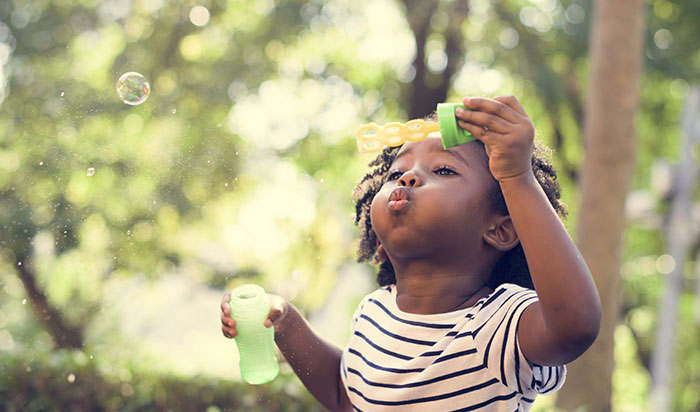 It's easy to make your own bubbles so long as you stick to the ratio of one part washing-up liquid to six parts water. Hence, for 350ml bubble mixture, take 50ml washing-up liquid and add 300ml water. Stir gently with a chopstick and let it rest for 30 minutes before using, then dip your bubble wand in and start blowing. Tweak this recipe for longer-lasting bubbles by adding ½ teaspoon baking powder, ½ teaspoon of glycerine and 2 tablespoons of Maizena or cornflour to the mixture. No bubble-blower? No problem: make your own from pipe cleaners (bend to the shape you want). And, for giant bubble blowers, take two thick straws and thread a length of wool seven times the length of each straw through to make a "frame". Pour the mixture into a large flat dish, take it outside, soak the giant blower in the mixture to make magical colours. Tip: pick a cloudy or overcast day, with high humidity and very little wind.
5. Have an outdoor games night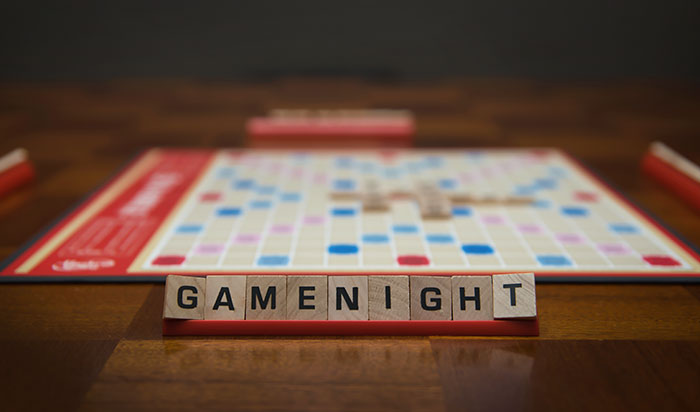 Board games can be even more fun if you play them outside, in the dark. Old favourites like Monopoly, Cluedo and Mousetrap are good options, as well as card games like Uno and those you can play with a plain deck of cards like rummy or Go Fish. You also can increase the competitive edge by inviting another family round to play.
6. Take a rainbow walk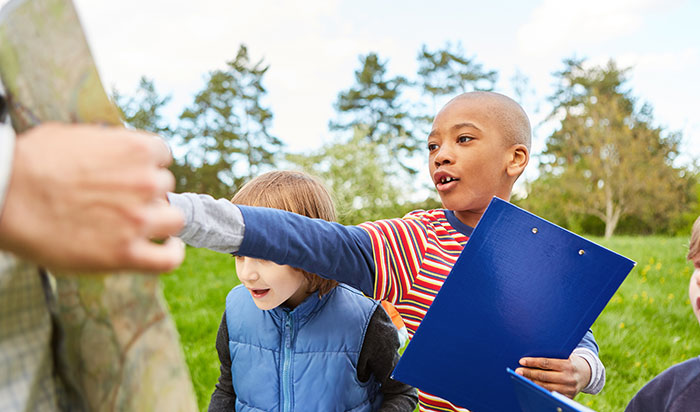 Even older relatives can help with this, and it will get everyone out of the house. Give each child a sheet of paper with the names of colours of the rainbow, plus white and black. They have to find an item for each of the nine colours, write the item down, and only return home once they have filled their "rainbow". Younger children can colour in their rainbow rather than write down the names, and granny or gramps can take cell phone photos of each find as "proof".
7. Put on a play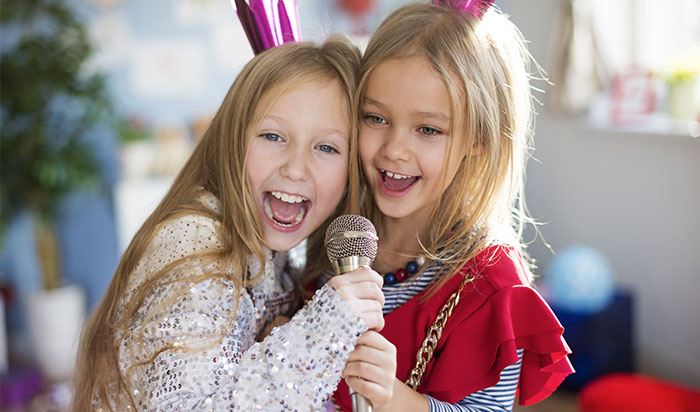 Although many schools had to cancel their year-end concerts in 2020, you can still put on your own family show. Keep it simple but have fun by assembling costumes, creating a set from household props like sheets or blankets, and making popcorn. If your young cast is willing, you can invite the neighbours – and be sure to film the show to send to the grandparents. Make sure you give the stars a hearty round of applause!
8. Limbo dance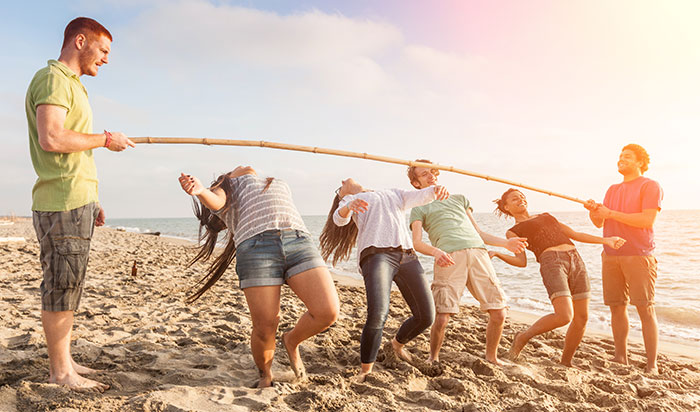 The aim of limbo dancing is to walk under a low bar, leaning back and passing forwards without falling or making the bar fall but you can play this game with a flashlight as well. Shine the torch to make the "bar" which participants walk under, lowering the height after each round. A player is "out" if their body breaks the beam.
9. Zoom game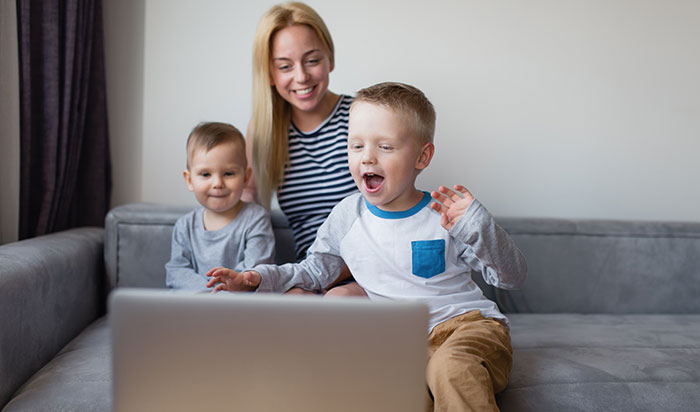 Put a new spin on familiar games by playing them on Zoom, great for older kids or the budding techie, particularly if their friends are far away.
Talking Heads: the goal is to make a long, wacky sentence but you may only say one word. Go from person to person, one word at a time, and see how many Zoom screens you can cycle through.
Zoom Scavenger hunt: Call out a household item. Each person rushes off to find it and the first to get back to the camera and show it wins the point. First person to five points wins.
Zoom Pictionary: For this one, you will need to have the Zoom whiteboard feature enabled (click the Share Screen button at the meeting tool bar on the bottom of your screen, click whiteboard, then click share). From then on, it's Pictionary as normal but you have to draw the item with a mouse cursor. Quite a challenge!
10. Glow-in-the-dark swimming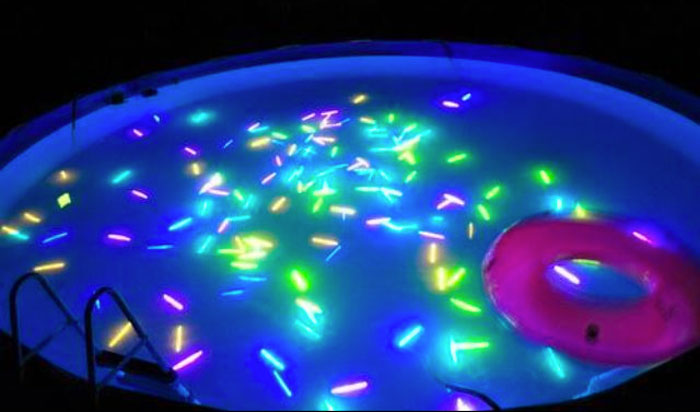 If you or your friends have a pool, treat the kids to a night swim and liven it up with glow-in-the-dark items like glowsticks or LED ice-cubes. If your children can already swim, throw a whole bunch of glowsticks in the deep end and ask them to dive them out. Tip: green and yellow glowsticks last the longest.

These are only a few of dozens of summer holiday activities that will help keep the whole family sane after a long and difficult year.

There are so many others also to explore: hold a garage sale, try star-gazing in the garden, picnic in the park, fly a kite, go for a family bike ride, arrange a scavenger hunt, I spy and more.

Let's be mindful that the benefits of play extend further than childhood. After all, when we as grown-ups take a breather and have fun, we are modelling for our children the value of family time, and creating happy memories for the future.





Date Published:

09 December 2020