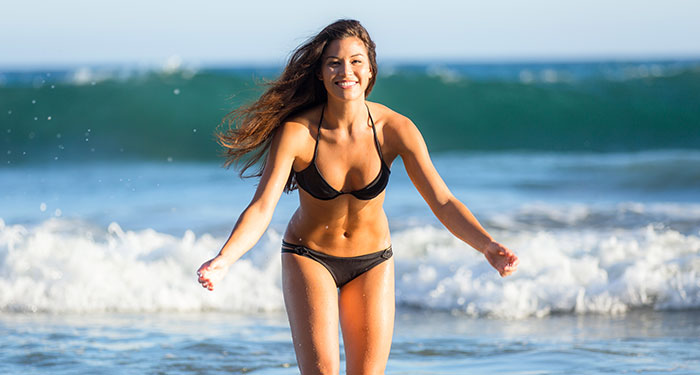 The holiday season in sunny South Africa presents women with something of a challenge. Not only is it a time of indulgence, but it is also that time of year when the beaches beckon us to their glimmering shores, begging the question, Are we bikini-ready? Counselling psychologist, Ilze Biggs, emphasises that body image can be an overwhelming source of anxiety for many women. "We all, each and every one us, have an idea of how we think our body should look," she reiterates.
"Often," Biggs cautions, "it is more about our own perception of our bodies and does not stem from the judgement of others." As such, we are our own worst enemies, criticising minor and perceived flaws every opportunity we get. "This can not only be damaging for our own senses of body image," she insists, "but incredibly harmful to our daughters who learn by our example and are influenced by the negative self-talk we inflict on ourselves daily in our homes and with friends." However, rather than accept the vicious cycle of negative self-talk, Biggs urges women to break the chain this Summer, with a few helpful tips to get the ball rolling.
Begin in the home with positive self-talk.
We have built a whole culture around body shaming, a culture that often feels difficult to combat. We go from one fad diet to the next, endlessly obsessing over every mouthful we eat. We gym, measuring our waistlines after each session. And we find it all but impossible to compliment our bodies, as they are, and give credit where credit is due. So begin with positive words of reinforcement in the home. Tell your body the words it so desperately deserves to hear, that it is healthy, that it is sexy, and that it is so very capable.
Find that perfect fit.
Many of us secretly harbour a pair of jeans or some slinky dress we wore in our early twenties, hoping that one day, we might have that body back. Size labels in department stores put us off, and surprisingly, many women do not even possess undergarments fitted perfectly for their body shape. "See this not as a failure, but as an opportunity to throw out the old, and treat yourself to a new wardrobe," Biggs emphasises. "Your body may have changed, with age, with children, with life, but that does not mean you are not the vibrant and sexy woman you always were." So embrace a new you, and treat the past as nothing more than a happy memory.
Take that scale to the dump.
There are few things as unhealthy for the mind, than to perpetually live by the scale. "You know, by your clothes, when you have maybe picked up a little bit over say, a holiday away, so you really have no need of a scale," Biggs insists. A scale often only leads to obsessive behaviour and serves as a means with which to vigilantly monitor the state (and weight) of our bodies. So, rather, exercise because it feels good to be fit. Eat well to live a long and prosperous life. But don't deny yourself one of the most sensuous pleasures known to humankind, whether it be a slab of devilishly dark chocolate or a slice of pizza dripping with melted cheese.
Now let's talk.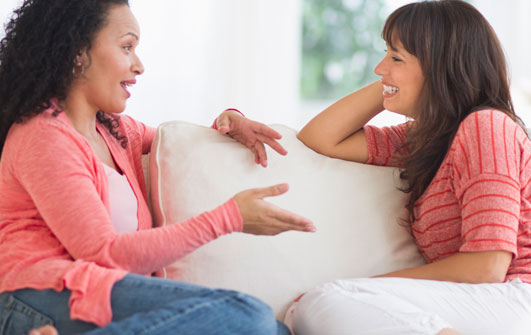 Ultimately, Biggs recommends we start a conversation, about our bodies, about the difficulties we face daily as women, whether with friends, a partner, or in therapy. It's time to reframe the discussion. The beach awaits, and it's not after the beautiful body you thought you wanted; all it needs is the beautiful body you've already got.





Date Published:

17 December 2015