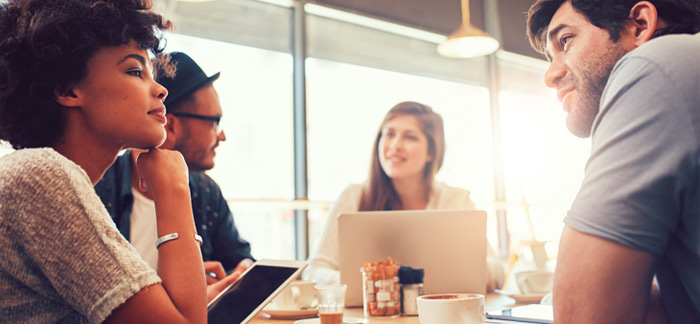 Millennials or Generation Y, (those between ages of 18 and 31) are the generation that just reached adulthood, the generation that was shaped by the social media and technology era. This Generation is at a phase in their lives where their future is uncertain, if certain, the question is "where to from here?" Working with this generation can typically be a challenge. It is the generation of fast tracked EVERYTHING. Millennials have grown up in a society thriving on innovation and technological advancement. They expect to be able to use technology to improve efficiency at work. For them, change is the constant, and they will demand this from an employer.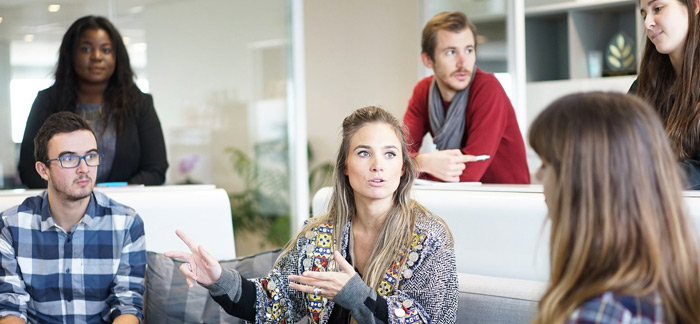 Most millennials went through post-secondary education only to find themselves employed in unrelated fields to what they had studied for, or unemployed and hopping from one job to another in an attempt to satisfy unrealistic expectations of what a job should be. Effectively managing millennials is fast becoming a key to successful leadership as millennials are becoming the dominant force in workplace culture.
With most of this generation, workplace satisfaction is more important than monetary compensation and the balance between their social and work life is in most cases, considered essential. And because of the era this generation grew up in, they are less likely to stick around an unpleasant work environment and more likely to post concerns and opinions on social media. Their love for social media could work to an organisations advantage, as satisfied millennials provide honest and free public relations for the company. Managers should know that this generation has opened their eyes to technology and are more likely to apply technology for professional purposes than previous generations. They value feedback more than generations before them.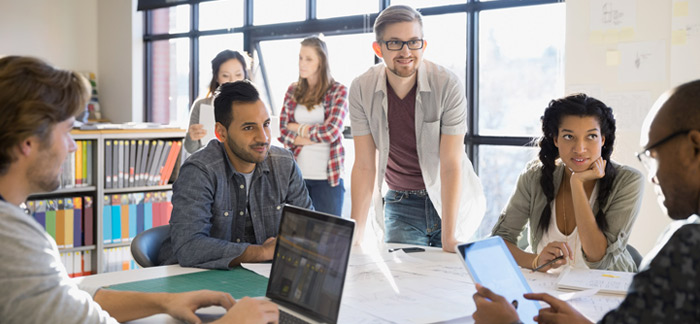 So how do business owners adapt with the growth in Millennial in the work place and keep this generation happy?
By creating a diverse working environment. Millennial generation grew up in an environment where diversity is a norm, e.g at school. This generation works best in creative and open surroundings, with a diverse team.
This is a driven generation, receiving tasks and getting constructive feedback on work done motivates them to do more and to do better. They crave feedback and their assumption is that the comments made about their performance will be positive. It's not that Gen Y can't take negative feedback, but the general focus in their upbringing in both academic and parental treatment often over-rotated on giving.
Millennials do not want to get bored, they like being challenged. By receiving challenging tasks, millennials are able to keep busy and keep an active mind.
This generation wants to be heard, they want to feel like they matter. With the social media and technology era, they are an organisations go2guys when it comes to the latest trends and technology, so listen to them.
Make the workplace a fun environment to be in. This can be done by offering rewards, small workplace competitions, and social work events. Rewards such as coffee/lunch vouchers, a work from home day, or simply involving the millennial in a big project. Social events could be anything from cultural day, cake day, bring a partner to work day, or a bar Friday on the last Friday of every month.
Studies emphasize that for a millennial audience a coaching management style is far more effective than traditional old command-and-control.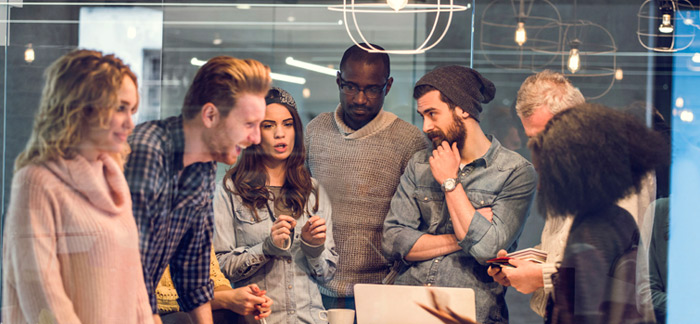 Millennials prefer to be led than be managed. They prefer to be guided, taught, and motivated to do better at their tasks. This generation wants work to be interesting, and like everyone else, they seek and appreciate tasks that they consider meaningful and interesting. With an understanding of this generation, a happy and more productive workforce is guaranteed.





Date Published:

19 June 2018