Parenting has always been a balancing act but now, as we retreat in the face of global disruption, the pressure has stepped up a notch and it is even more important to keep your family safe, healthy and busy!
There are ways to make life smoother over the world's self-isolation period so that home becomes a comforting cocoon rather than an incubator for cabin fever.
Try these few sanity-saving tips to get everyone happily through the day, starting with basic "house rules".
If you have enough space, set up separate "work" and "play" zones. This will help the kids sit down and tackle the "holiday'' work and, if you are working remotely, it will help you too.
Have regular mealtimes, as it's best to keep a normal routine as far as possible.
It's tempting to snack when the fridge is only arm's-length away. However, steer clear of junk food like chips, sweets and fizzy soft drinks. Swop roasted chickpeas for chips, for example, and bake your own biscuits as many processed foods contain trans-fats which may raise cholesterol.
Keep hydrated.
Be sure to take "movement breaks", making sure the family does not turn into a blob on the sofa.

Discuss necessary household chores with the family, then divide up tasks according to the children's abilities. Set times for the chores to be completed by.



Balance screen time – you may like to use internet access or watching TV as a "reward" for chores completed.
Include quiet times where you get a chance to really listen to your children, as well as a space for your own mental wellness. As much as you may be overwhelmed by all the information flooding through, it is likely to be an anxious time for your kids.
If you are a working parent and you've never had to keep the kids busy all day yourself, make sure they don't have too much screen time. Instead occupy them with games and activities like join-the-dots, colouring in, playing cards and boardgames, or one of these fun activities:
Puzzle races: dig out as many puzzles as there are players, and jumble up the pieces in one of the boxes. Pour out on the table and give each child the box for his or her puzzle. First one to complete their puzzle wins!
Reading tent: use pillows, cushions and a spare sheet draped over furniture to make a cosy reading nook. Add a torch, books and a few snacks and you are good to go.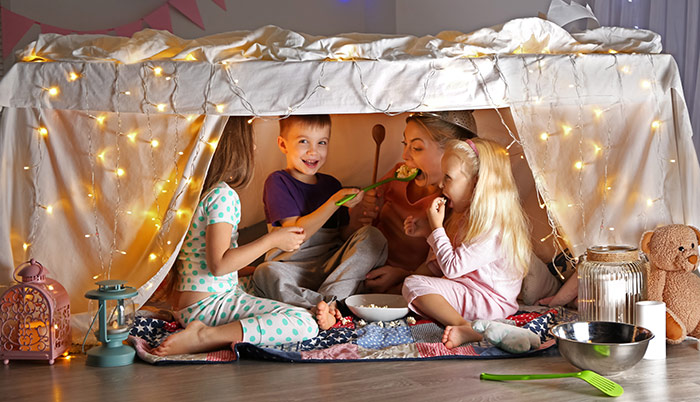 Shadow puppetry: use the torch and sheet for a hand shadow puppetry show. Place your hand between the light and the "screen", then change the shape of your hand to create make animals, birds and other characters come to life. You may need a bit of practice, but there are plenty of helpful online guides.
House of cards: if you have one or more packs of playing cards at home, simply stack up as high and as wide as you can go. Tip: the older the pack is the better as shiny new packs are too slippery to hold the card "bricks" together!
Cut two life-sized hands from a cardboard box, drawn on "nails", place on a tray or safe surface then ask the family's mini-beauty therapist for a manicure.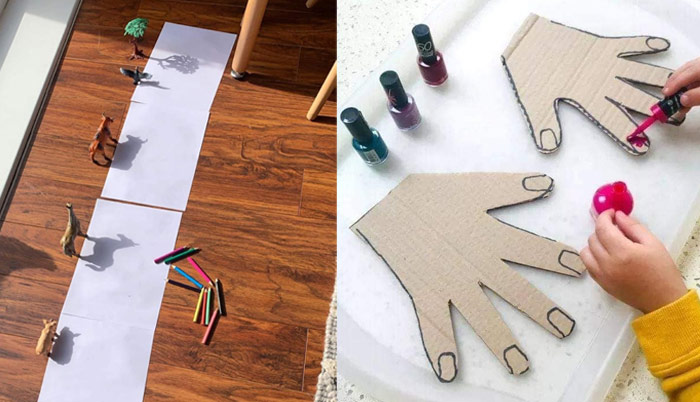 Squeeze empty toilet rolls into basic shapes, dip the ends into different coloured paint and use as stamps. Crafty way to teach little kids about shapes and colours!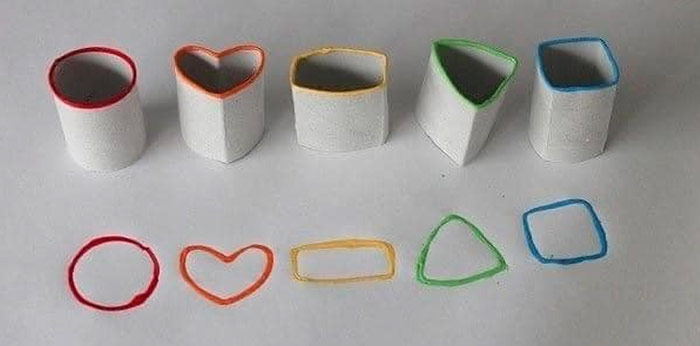 Lockdown tuckshop: dish out Monopoly money (or "print" your own from old newspapers and advertising flyers) and ask family members to pay for items like screentime, sweets and treats. Mum or Dad are the bankers!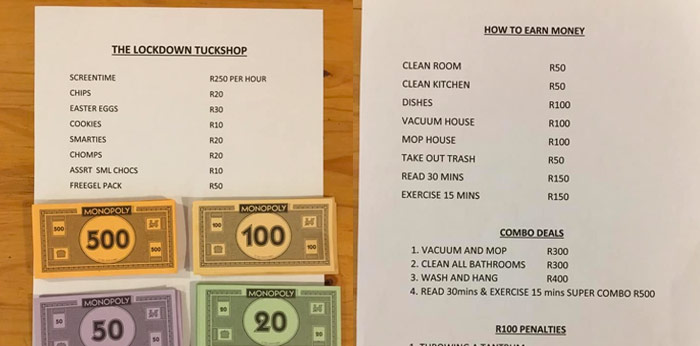 Lockdown bank: draw up a list of household chores for which kids can earn money. For example, if they clean their room or take out the trash, they earn R50 from the bank (stocked with your Monopoly money).
Get moving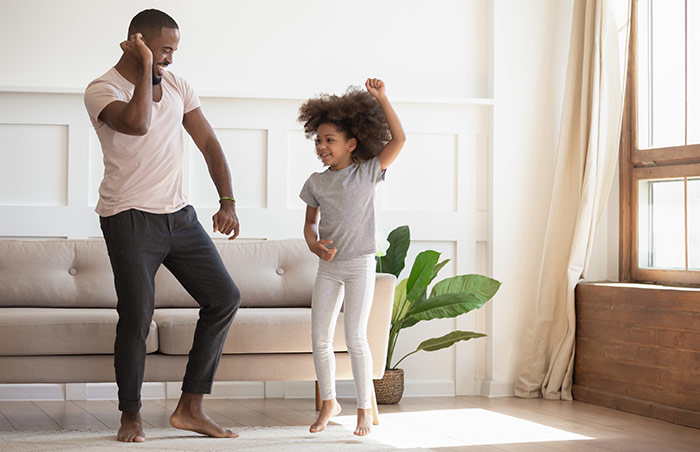 With no organised sports, it's important to stay physically active so try one or more of these:
Dance class: load up your favourite sounds on your phone or TV and give the kids a blast. A 30-minute session will burn more calories than you know – and home is one place where you truly can dance like no one is watching!
Get the kids involved in chores like washing the car or sweeping the floor, but make it way more fun by pumping up the volume with their favourite tunes.
Have a garden? Get out and scratch in the dirt, sweeping autumn leaves up or mowing the lawn. Give small prizes to the kid who can weed the biggest part of the flowerbed, or who can find the most bugs or cobwebs.
There is also an explosion of free online resources, many offered free at this time specifically to help families cope, and are available if you have an internet connection.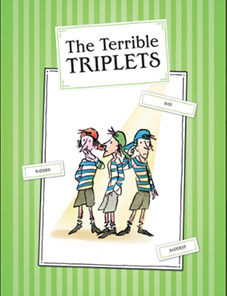 British actor David Walliams is giving free readings of his hilarious children's books


American cartoonist Mo Willems is working with the Kennedy Centre to offer free lunch doodles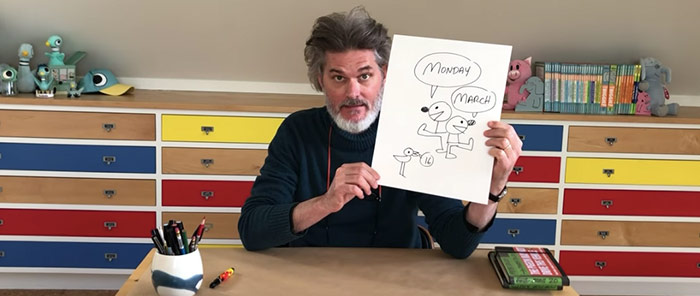 British chef Jamie Oliver is offering free recipes, making use of kitchen staples
Amazon is offering family titles - pre-school to age 11 - free to customers
Older children can learn how to draw Japanese manga in this series of video tutorials.
Take a virtual farm tour or livestream the the world's largest aquarium at Georgia Aquarium.
At the end of the day, sit with your child for a relaxing sound walk together or try a bedtime story from outer space.
You may be stuck inside but that doesn't mean you can't explore the outside world virtually. This period of self-isolation is also a chance to discover other, new activities the whole family can enjoy. Stay safe, and be healthy and well!


Date Published:

27 March 2020