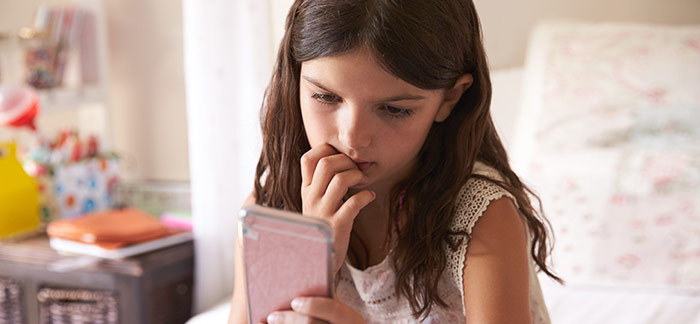 Although school closures may have taken away a bully's playground punch, cyberbullies are still able to spread their poison. Despite no physical bruises or scratches, digital nastiness also can leave lasting emotional and psychological scars.

In essence, cyberbullying takes place online via cell phones, computers and tablets. Apps like WhatsApp and other messaging channels, and websites for social media and gaming are common areas for harassment, exclusion, masquerading, outing and more.

Although most social media platforms are meant to be only be available for children older than 13, cyberbullying often starts younger than this and is far more widespread than most parents realise.
"Happy slapping" for example, is a growing form of cyberbullying even at primary schools. This is where one child will humiliate another, either physically or verbally, while an accomplice records the incident and shares this via WhatsApp or posts it to social media.
What you can do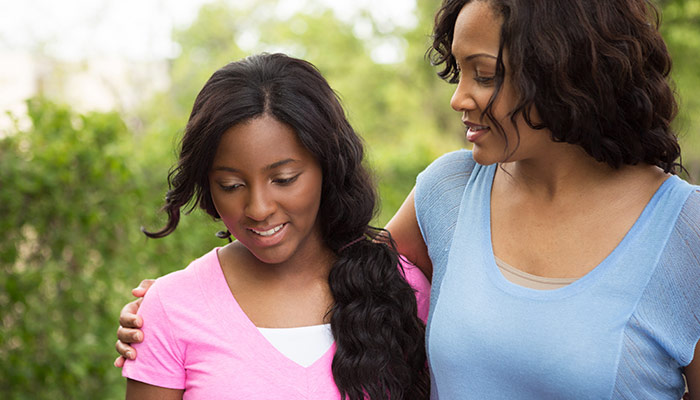 As a parent, it's important to speak to – and listen to - your kids. Remind everyone of simple steps to stay safe online, such as stepping up privacy settings, not sharing passwords even with their BFF and – for teens in particular - not sending "rudie nudie" pics.
Let your teens know that if they are on social media, you will have an account too and connect to them as a friend or follower. Make it clear why though: you don't want to be seen as a snooper but you want to keep them safe in a potentially dangerous digital world.
If they are faced with cyberbullying, take these steps:
Unfriend or block the bully;
Do not respond to the bully's messages;
Collect evidence – take screenshots, save and print out the proof;
If the abuse is on social media - for example, if someone uploads, downloads, or posts something inappropriate - you CAN hold these sites accountable. Report the offender to the channel e.g. Facebook, Instagram, etc… and ask it to enforce its policies on cyberbullying. If the bully is unknown, you still can report the account and block it from your child's profile.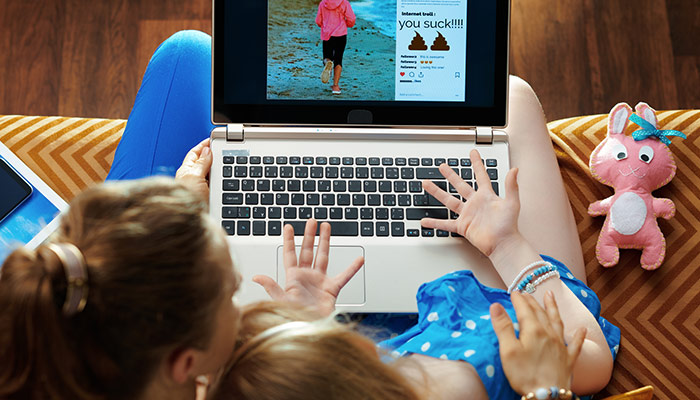 "Firewall" apps

Although firewalls are a digital security layer designed to keep viruses out, there are apps which you can install to help to keep cyberbullies out - think of these as a "family safety firewall".

Bark is one of these apps which enable a family to monitor texts, email, YouTube and more than 30 apps and platforms for signs of harmful interactions and content. Qustodio and McAfee Safe Family are other possibilities which you can use to block sites you don't want your kids to visit, as well as filter web content, track screen activity, set limits and give rewards on usage.

Who to report cyberbullying to

Although SA does not have specific laws which apply to cyberbullying, the normal laws of harassment, defamation, slander and crimen injuria also apply to online crimes. This means that you can report threats of violence, invasion of privacy, and sexually explicit messages or photos, to the police.

Often teens don't realise that anything put on the Internet such as a photo, video, text, comment or document is recorded for ever, even after deleting them. In addition, if they forward a defamatory video, in a WhatsApp group for example, they also can be prosecuted for defamation even though they did not make the video.

Ask your child's school to put online training in place – as the world moves online in greater numbers than ever before, teens need to be educated on how to keep their new digital playground as kind and as safe as possible.


Date Published:

06 May 2020