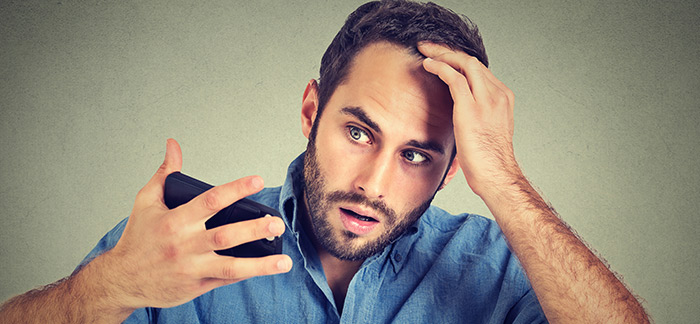 There comes a time in every man's life when he must face up to the reality that he's no longer as young as he used to be. Those memories of glory days scoring the winning try in the high school cup final, or of delivering the perfect deathblow comeback in a battle of wits with your closest frenemies don't do much to bolster your self-confidence when you realise your boep blocks your shoes from view, or your ear hair needs to be trimmed weekly! One of the most disheartening moments is that second you realise you're going bald. "Surely my forehead hasn't always been this high" or "Who is this baldy in this pic? Oh wait, that's me from the back"!
This is a reality to the majority of men. According to the American Hair Loss Association, by age 50, 85% of men have some level of hair thinning. Yes, that's right! 85 out of every 100 men will be balding by 50! Chances are high that if you're a man reading this article, you're either going to need to go wig shopping before your fiftieth, or you're going to have to choose which of these 5 Hairstyles for Bald Men you're going to try. Either that or you'll be smugly flaunting your unthinned locks to us cueball-lookalikes!
The Comb-over
Don't do it. Just don't. In fact, if you're considering it, stop reading this and go sit in the corner. Don't come out until you've realised how much of a mistake you almost made!

Clean-shaven
Go bald. Give in to nature's whim, and shave your dome. It'll save you the hassle of ever having to worry about what to do with your locks, or having to contend with hair that has patchily grown out making you look like you just survived a lawnmower attack! Be your own version of Patrick Stewart's Professor X.

Buzz Cut
Go almost bald. Skip the razor, and go for something a little more subtle that totally bald. You should aim for the same length for the entire head, making the balder areas stand out less. Upgrade to the Jason Statham level of your life.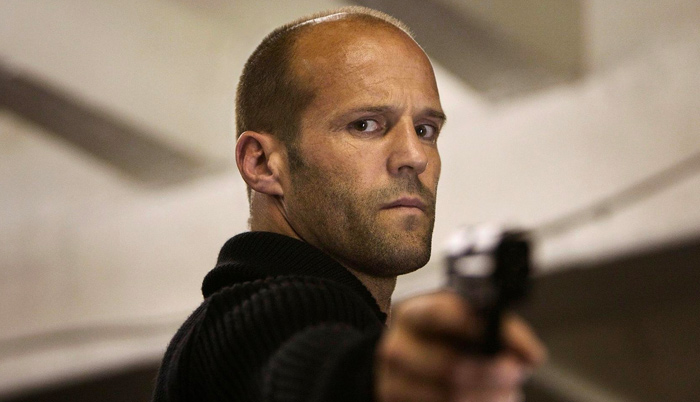 Faded sides
If your hairline is receding, and your crown isn't too bad, then you're pretty much spoilt for choice. Keep sides shaved - a good high fade works really well to meet the high forehead. Then keep the top long and comb backwards into a pompadour. Otherwise, a stylish sidepath from the high fade will give the illusion of length on the top of your head. Shorter spikes will work too. The short sides are the key to making this one work. Ryan Reynolds and Sting would totes vote for this one.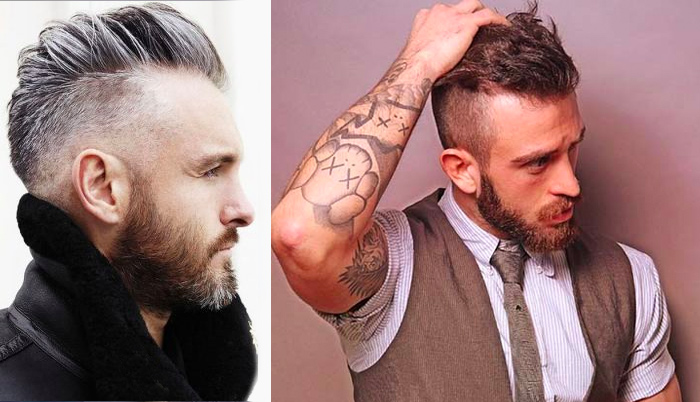 Grow a Beard
Channel all that lost hair growing energy into your facial hair, and get yo' beard on. Nothing says stay out of my way in traffic more than a bald dome, and a full luxurious beard. Fade your sideburns in, and keep the beard well maintained to draw the focus from your shiny head. Otherwise, try a goatee and channel your inner Walter White, or a stylish moustache and give the Steve Harvey look a try.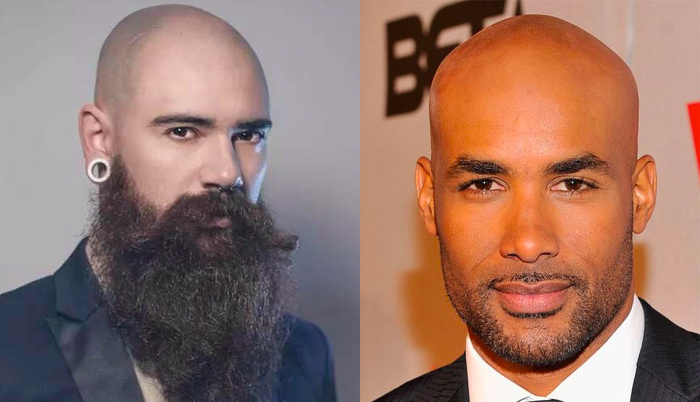 It's most important to realise that if you're going bald, all is not lost. Yes, it's going to take a little while to get over the existential dread of it all. But remember you're in good company, since there'll be the other 85% of us. And we'll all be slaying - not despite - but BECAUSE OF our chromedomes.





Date Published:

24 January 2018