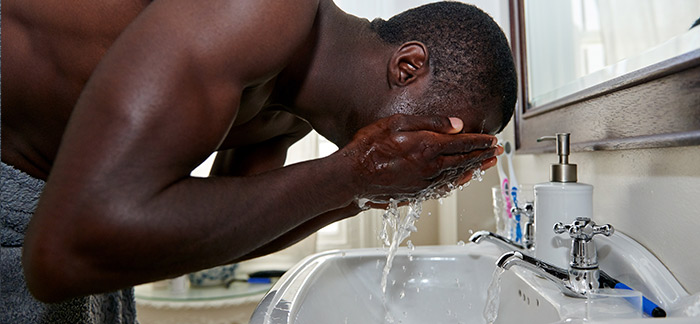 Most men are known not to really bother about caring for their skin, especially their faces. However, skincare for men is just as important as it is for women. In fact, today, more than ever before, there are various skincare products available and specially designed for male skin.
Firstly, don't make the mistake of using only soap, water and shaving cream, and don't buy women's face washes! You need something that will aid in the shedding of dead skin cells and the unclogging of your pores, not dry out your skin! Here are some great face care tips, built into a simple three-part skincare regime. Try them out and see for yourself!
Why cleanse?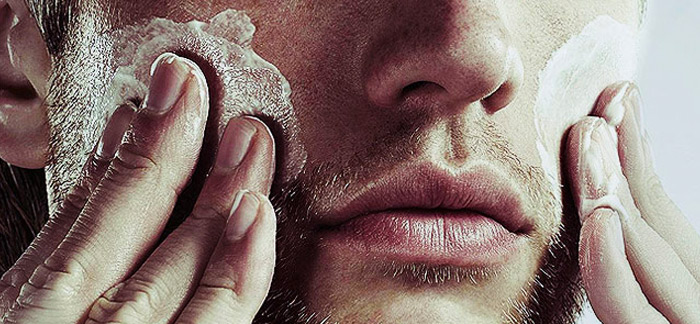 As men have higher testosterone levels than women, they produce more oil and have larger pores. Soap won't help here – it'll dry out your skin, which will then become oilier. By cleansing with a proper face wash each day, the extra surface oil and dirt will be removed, and your skin won't dry out, plus your pores won't be clogged, and you'll be less prone to acne breakouts. Try out the Nivea Men Oil Control Multi Effect Face Wash, which has been formulated to combat oily skin. Using salicylic acid technology, carnitine and mineral magnesium, it works to exfoliate, deeply cleanse and remove excess oils. The Vaseline Men Oil Control Face Wash combines Vitamin B3 and glacial clay to remove dirt and oil from deep within your pores.
What's Exfoliate?
This works deep into your pores and removes accumulated impurities and oil. Use an exfoliator such as the Nivea Men Originals Exfoliating Face Scrub two to three times a week. This fresh foaming gel, made of extra-fine exfoliating particles, aloe vera, Vitamin E, menthol and minerals, unblocks pores, removes dry, rough, dead skin and clears impurities. L'Oreal Men Expert Pure & Matte Deep Exfoliating Wash contains a soap-free formula of exfoliating micro-beads, which deeply purifies and cleanses your skin, while removing excess shine. Using an exfoliator makes your beard softer, resulting in a closer shave, and prevention of ingrown hairs is an added benefit!
Moisturise, huh?
If you want healthier skin, moisturisation is the answer. Whether your skin is oily, normal or dry, it's crying out for moisturiser, which improves your skin cells' quality. After showering and shaving, a light moisturiser can replace whatever moisture was lost, and keep your skin hydrated. A moisturiser with an SPF like the Nivea Men Originals Protective Moisturiser is a step up, which guards you from skin cancer.
Beating those stubborn blackheads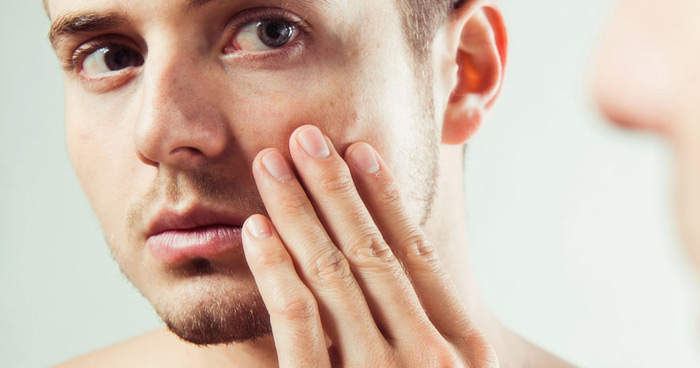 Due to men's oilier skin, blackheads are more prevalent than in women, so it's wise to take some extra care. Blackheads are found on the oiliest areas of your face, and the best way to beat this is to try Bioré deep-cleansing charcoal pore strips which use the magnetic, absorbent properties of charcoal to attract unwanted buildup, dirt, impurities, oil and blackheads from pores. For deeply-cleaned skin, this is a good process to follow while continuing your daily cleansing and regular exfoliating regime, to keep those blackheads and excess oil away.

Taming those bushy eyebrows

Have your eyebrows gotten the better of you? Try using nail clippers to get rid of those unruly hairs - you might find they work better than tweezers, and are also handy for stray beard hair. If your eyebrows are really wild and you're brave enough to have them waxed at a salon, once a month should do the trick to keep them regularly and professionally styled, and will also help you to keep a unibrow under control.

For home maintenance, invest in proper eyebrow scissors and a moustache comb. Brush your eyebrow hairs upward with the hairs pointing toward your forehead, so you can see which hairs are longer than the natural top line of your eyebrows, so they can be trimmed. A grooming kit is also a handy investment. This all makes a noticeable difference, as your face and eyes often create a first impression!

So, talk of skincare routines need not scare you off! Face up to it – your skin needs a little TLC, and now you know how to do it. By taking just a few minutes every day, starting from today, you're adding plenty more smiles and confidence to your tomorrows as you begin to take more care of yourself and your skin!





Date Published:

26 February 2019