According to the SKINCANCER Foundation of South Africa, our country has the second highest incidence of skin cancer in the world after Australia. In fact, South Africa records over 20 000 cases annually, which result in roughly 700 deaths.
Fortunately, by adopting responsible behaviour in the sun, you can greatly reduce your chances of getting skin cancer … but, in truth, no-one is immune to it.
The people most susceptible to skin cancer are those with fairer skins. Those with darker skins are less susceptible but are by no means risk-free. Importantly, those people with moles on their skin have an increased risk of the most dangerous kind of skin cancer – melanoma.
Melanomas develop when pigment cells become cancerous and multiply in an uncontrolled manner. They manifest themselves near to or within a mole, or even on completely normal areas of skin. And to quash a common myth; even people with few or no moles, can still develop a melanoma.
The most important thing for people to know about skin cancer, is that the earlier it's detected, the easier it is to cure … and this is where your smartphone comes into play. It's now possible to download skin cancer detection applications.
One such app is called SkinVision, which uses a mathematical theory called 'fractal geometry' to analyse photos of moles taken by users to assist them with the early detection of melanoma.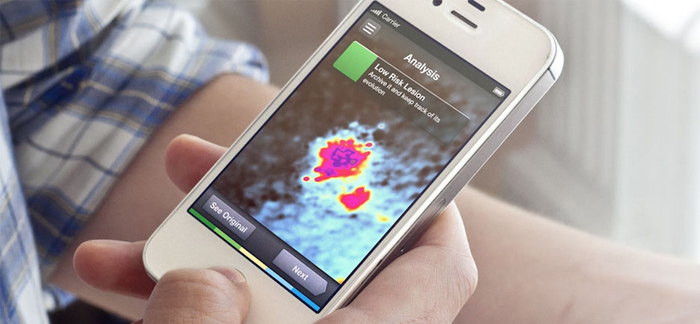 According to a study undertaken in 2015, the SkinVision app was used to scan 195 skin images. The study found that the app correctly diagnosed 73% of those that were malignant, and correctly identified 83% of those that were benign. But dermatologists shown the same images correctly diagnosed 88% of the cancerous images, and were able to identify 97% of those that were benign.
The study concludes that while apps may provide some insight into the health of your moles, their diagnoses should under no circumstances be regarded as a substitute for a full skin examination by a dermatologist.
This view is supported by Dr Proctor, a dermatologist based in Port Elizabeth, who said, "I'm not against anything that would help a layperson to pick up a skin cancer as early as possible, but I would be concerned about a false negative, leading to complacency on the part of the patient and thus a potential delay in diagnosis and treatment." He went on to say, "The use of an app definitely does not replace having a thorough, regular skin examination."
Skin cancer apps also offer a 'mole-mapping' function which allows you to track the evolution of your moles over time. This involves photographing each mole with their respective position on your body; and checking the latest images against historical images.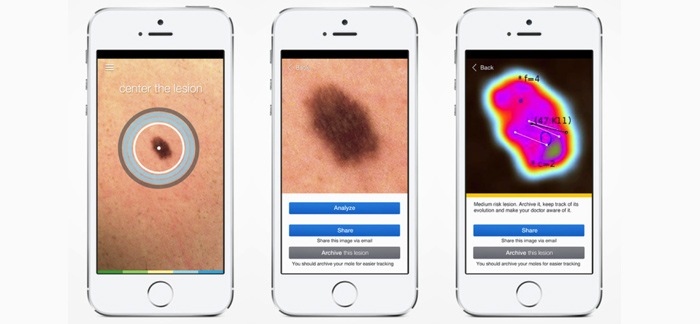 Having a historical record of your moles allows for any sudden changes to be picked up, prompting an immediate visit to a dermatologist.

When it comes to skin cancer, no amount of precaution is unwarranted. So, feel free to use a skin cancer app in tandem with annual visits to your dermatologist.





Date Published:

25 January 2018