Physical Address
---
Shop 127, Irene Village Mall Van Reyneveld Avenue Irene Farm Villages
Centurion
,
Gauteng
,
0133
About Spec-Savers Irene Village Audiology
Spec-Savers Irene Village offers comprehensive hearing tests that will give you or a loved one peace of mind if you suspect that you or they are suffering from possible hearing loss.
Our audiologists at Spec-Savers Irene Village are Arné Theron with more than 3 years experience, and Mangelique Du Plessis with more than 2 years' experience in the field. Their passion is the intimate process of uncovering challenges through diagnostic investigations, and crafting unique solutions tailored to each person. The audiologists experience joy seeing their patients world light up and witnessing the transformative impact on their lives. This fuels their dedication to audiology and they strives to make a tangible difference in how their patients experience the world around them. Their main goal is to have everyone part of the conversation.
We offer free hearing screenings 7 days a week! Our services include diagnostic hearing tests, wax removal, hearing aid accessories, cleaning of hearing aids, noise protection, and musician earplugs. We offer the latest high-tech hearing aids from world-leading manufacturers fit according to audiology best practice guidelines and provide the aftercare support for as long as you need.
Irene Village is a welcoming and friendly practice nestled within Irene Village Centre, offering a beautifully designed space that provides a retreat from reality. Our exceptional team is not only dedicated to meeting your needs but is also enthusiastic about extending a warm greeting. With an expert optometrist and skilled audiologists on board, we are devoted to safeguarding your most precious senses and nurturing genuine human connections and engagement.
No matter what your age or hearing ability, it's always a good time to have your hearing checked. So, if you're over the age of 12, why not visit Arné and Mangelique at Spec-Savers Irene Village for a free hearing screening and if needed, recommendations for further diagnostic testing and treatment will be made. Call (012) 943 1249.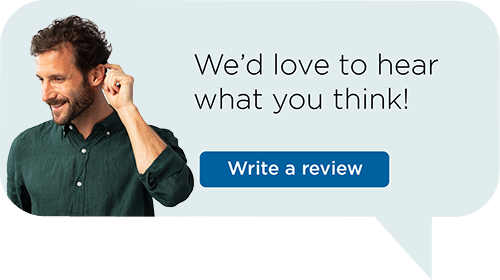 Spec-Savers has branches throughout South Africa in the Eastern Cape, Freestate, Gauteng, KwaZulu Natal, Limpopo Province, Mpumalanga, North Western, Northern Cape, Western Cape
Gauteng | Cape Town | Pretoria | Bloemfontein | Port Elizabeth | Durban | Pietermaritzburg | Potchefstroom | Upington | Kimberley