Physical Address
---
Shop 114 Canal Walk Shopping Centre Century City
Cape Town
,
Western Cape
,
7435
About Spec-Savers Canal Walk Audiology
Spec-Savers Canal Walk provides a comprehensive range of services aimed at addressing hearing concerns for you and your loved ones.
Our experienced resident audiologist, Gabriella De Souza, boasts a five-year track record in the field and is deeply dedicated to making a difference in people's lives. With a wealth of experience in evaluating both pediatric and adult patients, Gabriella is committed to enhancing her patients' quality of life by improving their access to hearing and enhancing their ability to connect with family and friends.
Spec-Savers Canal Walk Audiology goes the extra mile to ensure the best possible care for our patients. Our dedicated audiologist, Gabriella De Souza, has also joined forces with Amerie Lerm, a clinical audiologist boasting nine years in the field. Together, they offer a dynamic and highly experienced team to serve their patients.
Spec-Savers Canal Walk is a proudly female-owned business, driven by the passion to make a positive impact, raise awareness for good hearing health and help those with hearing concerns.
Our goal is to help everyone hear better and connect more effectively with their world.
We take pride in offering free hearing screenings five days a week. Our services encompass a wide spectrum, including diagnostic hearing tests, gentle wax removal, a variety of hearing aid accessories, hearing aid cleaning, noise protection solutions, and musician earplugs. We also provide state-of-the-art hearing aids from leading global manufacturers, tailored in line with the best audiological practices, and offer ongoing support for as long as you require it. No matter your age or hearing capabilities, now is an ideal time to have your hearing assessed.
If you're aged 12 or above, we invite you to visit Gabriella De Souza at Spec-Savers Canal Walk for a complimentary hearing screening. If necessary, she will provide recommendations for further diagnostic testing and treatment. To schedule your appointment, please call (021) 552 0012.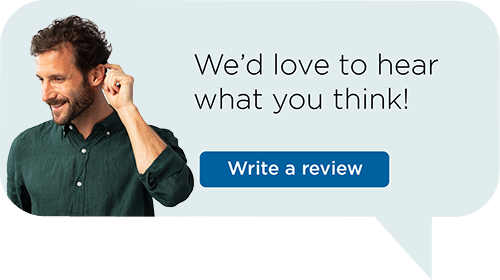 Spec-Savers has branches throughout South Africa in the Eastern Cape, Freestate, Gauteng, KwaZulu Natal, Limpopo Province, Mpumalanga, North Western, Northern Cape, Western Cape
Gauteng | Cape Town | Pretoria | Bloemfontein | Port Elizabeth | Durban | Pietermaritzburg | Potchefstroom | Upington | Kimberley