Physical Address
---
Shop 2A 4 Ways Mart Centre Joe Slovo Road N12 Joe Slovo
Klerksdorp
,
North West
,
2570
About Spec-Savers Klerksdorp Audiology
Spec-Savers Klerksdorp offers comprehensive hearing tests that will give you or a family member peace of mind if you suspect that you are suffering from hearing loss.
Our audiologist at Spec-Savers Klerksdorp, Louzanne de Wet, has more than 5 years' experience in the field is passionate about audiology - as Helen Keller once said that blindness separates us from things, but deafness separates us from people. "On a daily basis we are communicating with people and a hearing loss can restrict us, my aim is to assist clients to hear better and lessen communication barriers and frustrations with family and friends by making them part of the hearing world."
We offer free hearing screenings, 7 days a week! Our services include diagnostic hearing tests, wax removal, hearing aid accessories, cleaning of hearing aids, noise protection, and musician earplugs. We offer the latest high-tech hearing aids from world-leading manufacturers fit according to audiology best practice guidelines and provide the aftercare support for as long as you need.
No matter what your age or hearing ability, it's always a good time to have your hearing checked. So, if you're over the age of 12, why not visit Louzanne de Wet at Spec-Savers Klerksdorp for a free hearing screening and if needed, recommendations for further diagnostic testing and treatment will be made. Call (018) 010 1102.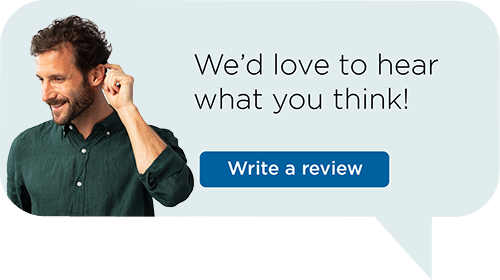 Spec-Savers has branches throughout South Africa in the Eastern Cape, Freestate, Gauteng, KwaZulu Natal, Limpopo Province, Mpumalanga, North Western, Northern Cape, Western Cape
Gauteng | Cape Town | Pretoria | Bloemfontein | Port Elizabeth | Durban | Pietermaritzburg | Potchefstroom | Upington | Kimberley