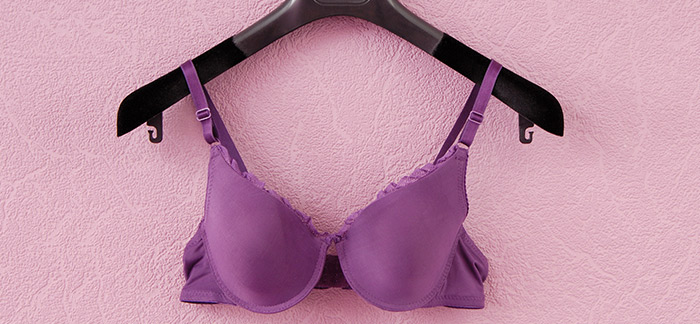 Being a woman can be a nightmare, you always have something to deal with. Bras have gone from simple breast covers to sexy, sophisticated breast support. Choosing a bra that fits perfectly for you can be quite frustrating, it is easier to find the wrong fit and harder to find the right one. Not only can certain bra fits make your boobs look super awkward, but some fits can be so tedious that they are just plain unwearable.
Here are some tips and tricks on how to choose the perfect bra:
Find a comfortable bra. Bras are generally uncomfortable garments, hence finding the fit closest to comfort is important. A bra should have a snug fit on your body, a well-fitting bra should allow only two fingers under the band.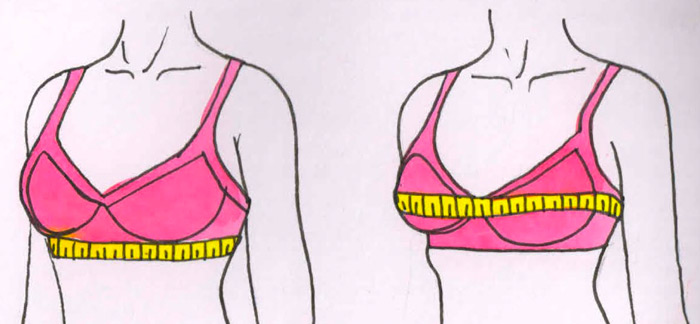 Firstly, measure your band size by taking a snug measurement around your ribcage, directly under your bust and level all around. If you get an odd number, round up to the next even number. Then, measure your bust size by taking a loose measurement over the fullest part of your bust, keeping the tape level around your body. Lastly, calculate your cup size - subtract your band size from your bust size, and use the difference to find your cup size on the bra size chart below. Alternatively, you can head to a professional, found at most lingerie stores. They are the best and most 'qualified' to help you. Your breasts may change shape and size every year, this may be a result of having a baby, weight gain/loss, and other hormonal fluctuations so it's always a good idea to go prepared.

Find a perfectly fitting under band. The under band of a bra is the part that is fastened at the back. The under band of a bra carries the majority of the weight, making it important to find a perfectly fitting under-band. A perfectly fitted under-band sits around the ribcage and right under the bust area. If a band is too tight then it is too small, if the band is loose this could mean the band is too big.


When fitting on a bra, adjust the under-band to the loosest setting. This will help in the long run when the bra is older and has stretched. Also lift your arms and lean forward and backwards, if the bra moves up onto your breasts then it is not the right fit for you.

Be aware for any fit concerns. These can range from having your breasts spilling at the top of the bra cup, cup gaps, straps that dig into your shoulders, pinching of the under-band and any extra skin that bulges beyond the bra edges. These could mean the bra is too small/big or it is just not the perfect fit for you.

Lastly, always wear a tight fit t-shirt when you go bra shopping. Wearing a t-shirt when fitting on bras will give you an idea of how the bra will look under similar clothing items.

Always remember, it is perfectly normal to have different fits and styles for different brands, outfits and times of the month. Have a t-shirt bra for the day time, and a sexy push-up bra for the evening. At the end of the day it is advisable to visit a boutique store where the sales assistants are trained to help you select the correct bra, thus making sure you are comfortable day and night.
---
Subtract your band size (from step 1) from your cup measurement (from step 2). Generally, for each inch in difference, the cup goes up by one size. For example: 37 inches (bust) – 34 inches (band) = 3 inches. The bra size is a 34C.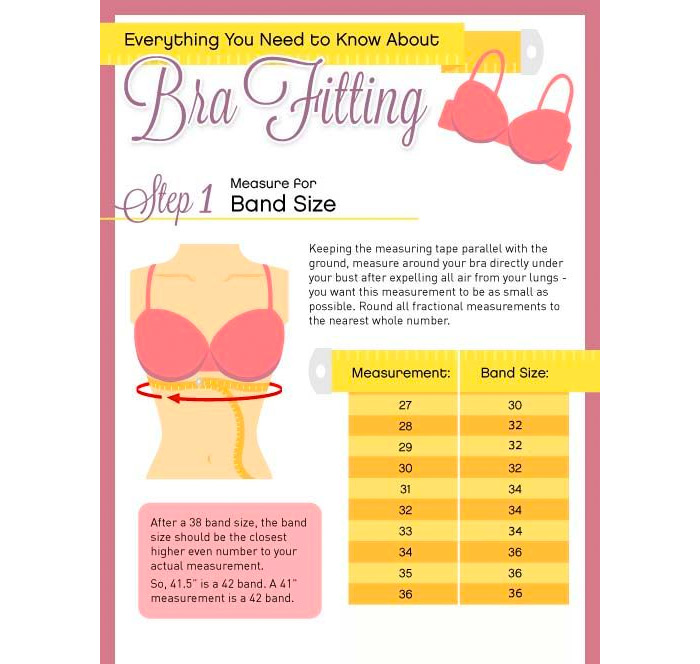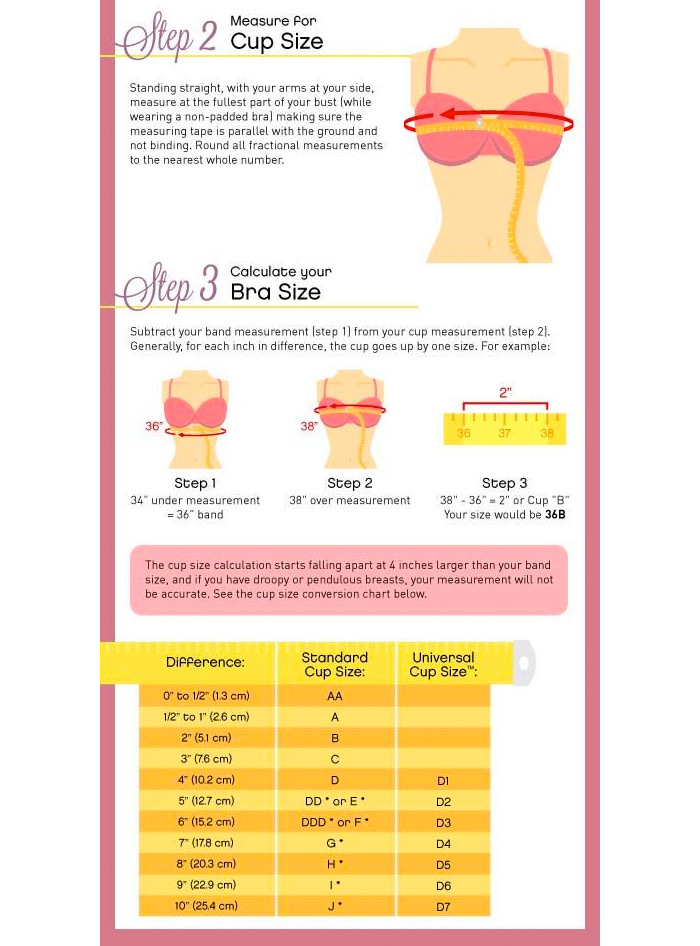 Date Published:

29 July 2018