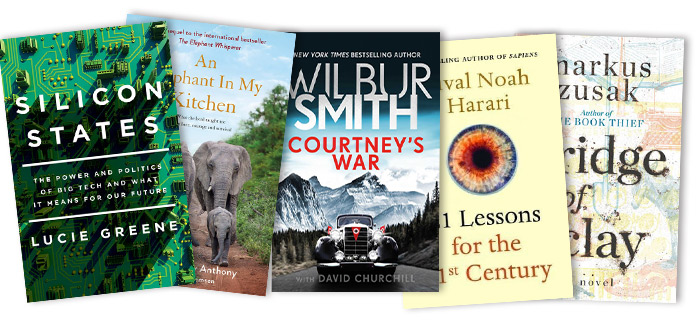 FOR THE FORWARD THINKER
If you enjoy engaging in current affairs debates and consider yourself to be patriotic in your quest to be the best human you can be, this is the book for you.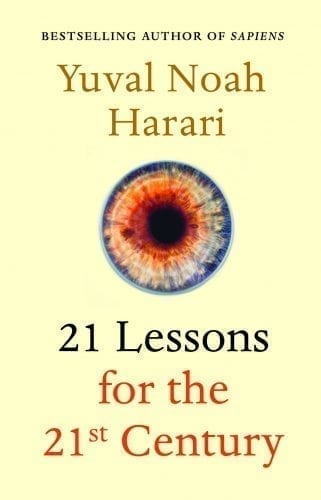 21 Lessons for the 21st Century
by Yuval Noah Harari
Yuval is one of the most innovative thinkers on the planet. In Sapiens, he explored our past. In Homo Deus, he looked at our future. Now, he turns to our present situation. Yuval builds on his previous explorations around political, technological, social and existential issues. He also invites the reader to consider values, meaning, and personal engagement in a world full of noise and uncertainty. When we are deluged with irrelevant information, clarity is power. Presenting complex contemporary challenges clearly and accessibly, this book is essential reading.
---
TAKE THIS ALONG ON YOUR CAMPING OR SAFARI HOLIDAY
If bush immersions, game drives and animal spotting are on the top of your holiday activities then this is the perfect book to take along with you. Adventure, courage and heart break; the bush is not for the faint hearted but neither is love so lace up those hiking boots and get ready for some courageous real life drama.
An Elephant In My Kitchen
by Francoise Malby-Anthony, Katja Willemsen
The sequel to the international bestseller, The Elephant Whisperer. When chic Parisienne Francoise, fell in love with Lawrence Anthony, she could never have imagined just how wild her life would become. Together the couple founded the Thula Thula game reserve and when Anthony passed away in 2012, Francoise was left to run the reserve on her own.
Poachers attacked their rhinos; their security team wouldn't take orders from a woman and the authorities were threatening to cull their beloved elephant family. On top of this, Frankie, the herd's new matriarch didn't like Francoise. In this captivating book, Francoise describes how she fought to protect the herd and to make her dream of building a wildlife rescue centre a reality.
---
IF YOU LOVE FUELLING DEBATE AT THE FESTIVE DINNER TABLE, READ THIS!
For the more serious business man, politician or tech nerd - this book will power up your current affairs knowledge status.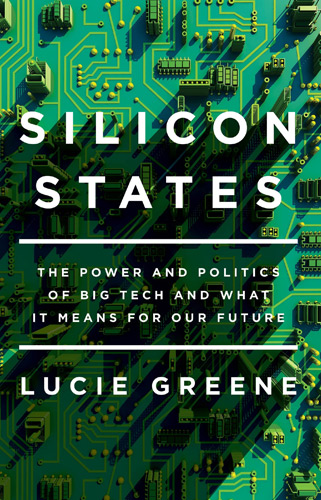 Silicon States
by Lucie Greene
Silicon States looks at the ways in which multinational tech giants, including Apple, Google, Amazon, Facebook and others have resisted government regulation while striving to take over functions traditionally provided by the state. Through candid interviews with corporate leaders, venture capitalists, scholars, journalists and activists, Greene explores the potential risks of a future determined largely by unregulated Big Tech.
---
FOR THE UNDERCOVER (YET EXTREMELY MANLY) ROMANTIC...
Escape from the world of business and news reports with this story - because there's more to life than just facts and statistics.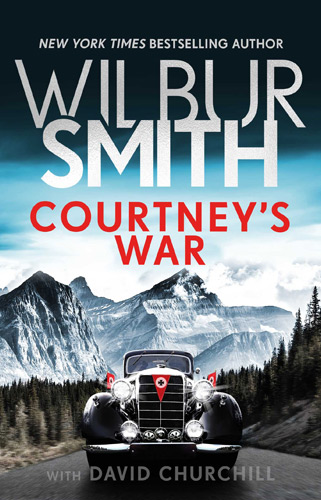 Courtney's War
by Wilbur Smith
Brand new in the Courtney series and the much-anticipated sequel to War Cry.
Set in Paris 1939, two special forces operatives are torn apart by war and both are struggling for their lives. Confronted by evil beyond their worst imaginings, the lovers must each make the hardest choice of all: sacrifice themselves, or do whatever they can to survive, hoping that one day they will be reunited.
---
FOR THE MAN WHO only has TIME TO ENJOY A NOVEL DURING THE HOLIDAYS
If you don't like reading books by Wilbur Smith or other mainstream authors, try this novel. Marcus Zusak is a bestselling author but a bit more undercover than Wilbur Smith. Be adventurous with your fiction reading this holiday…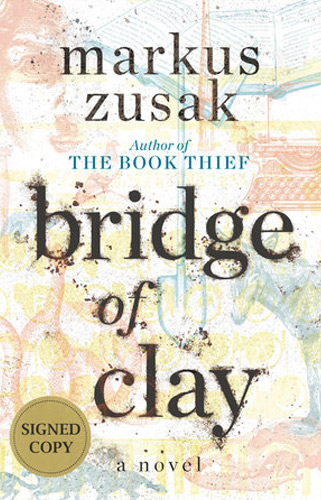 Bridge of Clay
by Marcus Zusak
The riveting story of five brothers who bring each other up in a world run by their own rules. As the Dunbar boys love, fight and learn to reckon with the adult world, they discover the moving secret behind their father's disappearance. At the center of the Dunbar family is Clay, a boy who will build a bridge - for his family, for his past, for greatness, for his sins, for a miracle
Whether from a kindle or a paperback book, keep expanding your horizons beyond what the newsprint has to report with some relaxing reading these hol's, it'll certainly help you to relax and unwind.
---

Date Published:

29 November 2018