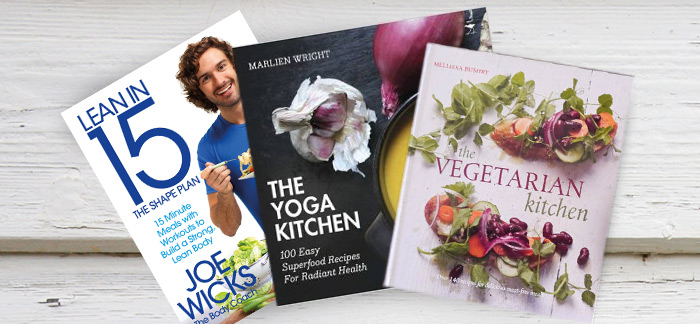 The Vegetarian Kitchen by Melissa Bushby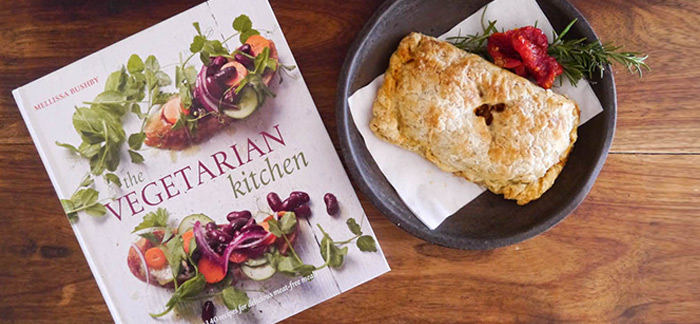 It's no secret that we're a meat-loving nation, but Melissa Bushby is here to prove that "food sans meat can be delicious and fulfilling, and just as comforting and hearty." Whether you're a vegetarian or not, any doctor would agree that we could all do with more healthy greens in our diet. Not only does her book offer over 140 recipes for delicious meat-free meals, but they're also lactose-free. While some studies suggest that over 75 percent of the world's population suffer from some or other form of lactose intolerance, we can all be a little hesitant to give up that wheel of melted camembert or chunk of mature cheddar, even if they leave us cramping and feeling bloated. Have no fear. Bushby swears by the fact that you can live a merrily dairy-free existence, rich in vegetables. From delectable appetizers or sides, and zesty salads for a balmy summer or soups for a cold winter's day, to totally dairy-free sweet treats, there's a little something for the whole family in this delightful South African cookbook. As an added bonus, there's even a section for the 'Home Herbalist', with recipes for wonderful natural remedies from eczema cream to soothing skin butter for bites and sunburn.
Lean in 15: The Shape Plan by Joe Wick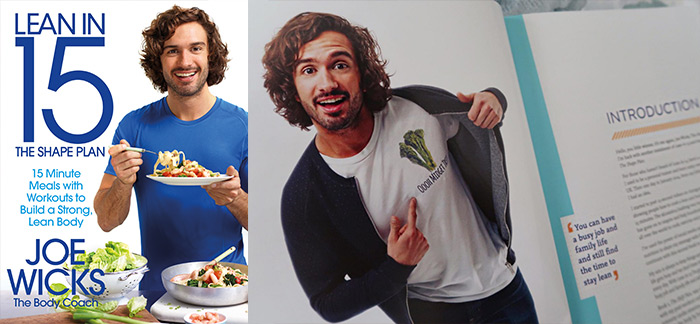 After the success of his no.1 bestseller, Lean in 15: 15 Minute Meals and Workouts to keep you Lean and Healthy, body coach Joe Wicks is back at it again with the highly anticipated sequel. It all began in early 2014 with "a bit of fun" in his kitchen and a series of #Leanin15 videos on Instagram. The meals only took 15 minutes of preparation time and each video lasted 15 seconds long, hence the hashtag. While friends and family were sceptical, advising Wicks to get back into personal training and running boot camps, he admits openly in his first book, "I was having fun, so I just carried on anyway, often posting up to 3 videos a day." "I saw every meal as an opportunity for a new recipe, and this was my motivation to keep going," he adds. And we have to say, Joe, we're so thankful you did. So why do we love him? First things first, one flip through the pages will have your mouth watering in anticipation. When considering what makes Lean in 15 different, Joe asks readers to imagine their last diet. "Was it fun?" he begs the question. "Probably not. And that's the problem. You should never start something that you know you won't enjoy or be able to stick with." This is not a book about deprivation, but rather a guide to good, flavoursome food and what it can mean for long-lasting health. Together with a simple workout plan and a series of personal testimonies at the end, this is one cookbook that'll be sure to keep you feeling great and motivated in 2017!
The Yoga Kitchen: 100 Easy Superfood Recipes by Marlien Wright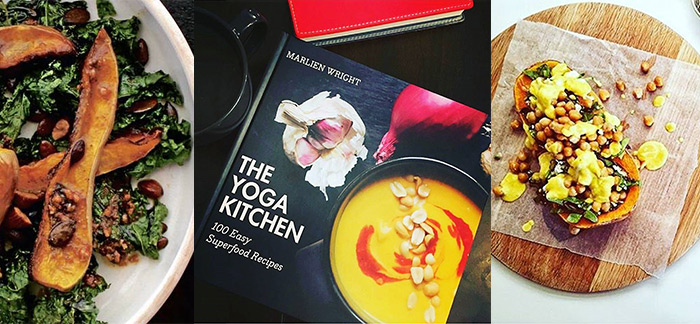 Certified nutritional therapy coach and a teacher of yoga and Pilates, Marlien Wright makes a case for a wholesome diet rich in superfoods, and it's a solid one at that. From advice on how to avoid toxins in foods, to an A-Z list of essential vitamins and minerals and the foods to find them in, you'll be set to go with all you need to reboot and get that skin glowing with good health. From recipes for nut and seed butters and a bevy of Buddha bowls to the how-to on introducing probiotic-rich cultured vegetables into the kitchen, Wright leaves no stone unturned in this pursuit of wellness. From vegan- and vegetarian-friendly meals as well as a 'Flexitarian Food' section, you'll be spoilt for choice. And if you're worried you won't be having any pudding, Wright seems to know all too well the need for moments of 'Sweet Surrender', from recipes for Raw Chocolate Mousse to Cashew Butter Brownies. And as if she couldn't make things any easier for us, you'll even find the health benefits listed at the end of each and every recipe, detailing the nutrients to be found in the key ingredients and why these happen to be so very good for us. Ultimately, The Yoga Kitchen delivers on its promise as "a celebration of nourishing wholefoods," sure to "boost your immune system and enable you to reclaim the inherent power to heal yourself from diet-related issues, thus forging new healthy habits." We reckon that sounds like a pretty good starting block for the new year, don't you?





Date Published:

11 January 2017