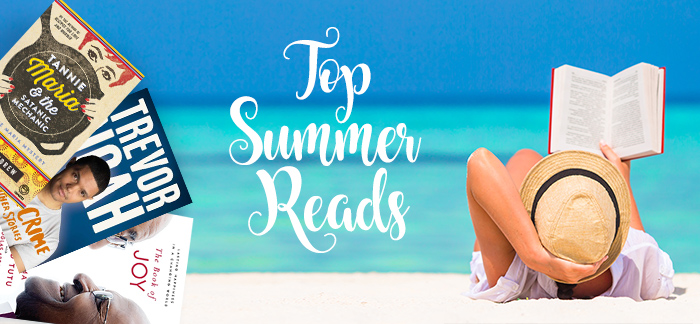 We all know the feeling… The book by the bedside table that has spent most of the year gathering dust as we've climbed under the covers exhausted, barely able to make it past the first chapter… But summer is upon us, not to mention some much needed time-off. So get that beach bag ready with one of our top summer page-turners!
The Book of Joy: Lasting Happiness in a Changing World by the Dalai Lama, the Archbishop Desmond Tutu and Douglas Carlton Abram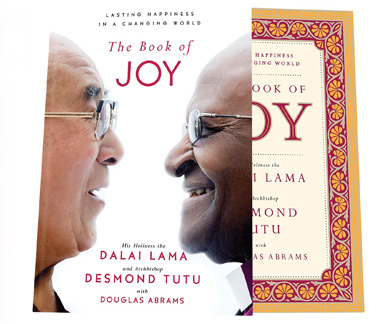 You don't need to look much further than this one, whether you're in need of a stocking filler for loved ones or in search of a read to feed your own soul this summer. In April 2015, the Archbishop travelled to the Dalai Lama's home in Dharamsala, India, to celebrate the 80th birthday of his Holiness. In the book, readers get to relive the week they spent together, considering the nature of joy and how to create a constant source in an ever-changing and stressful world. From the Obstacles of Joy, to the Eight Pillars of Joy, which lay the foundations for the daily Joy Practices, this is their gift to the world from the time they shared. On the Oprah list of her favourite things for 2016, we urge you to nab a copy and bring a little joy into your home this festive season.
Born a Crime and Other Stories by Trevor Noah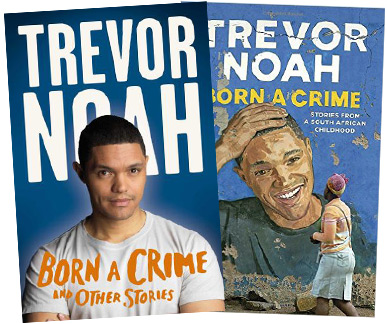 South Africa's golden boy of the comedic world insists when it comes to the subject of his new book, "It's not a celebrity book. It's got nothing to do with fame or where I am in the world. It's just a book about a mother and a son and a story of growing up in South Africa." Of course, life was less than easy sometimes for the star growing up, born during the apartheid era to a Xhosa mother and a Swiss-German father. As such this candid and deeply personal account, although punctuated with moments of humour, is not without its serious overtones as Noah considers the conflicted state of his identity as a youth. In many ways a love letter to his mother who toiled tirelessly to build a better life for her son, Noah hopes that his stories will be relatable as he wrote them in the "most genuine manner" he could. Even though he may have relocated to foreign shores, our SA-born funny man hasn't forgotten his homeland and it's safe to say we won't be forgetting him anytime soon!
Tannie Maria and the Satanic Mechanic: A Tannie Maria Mystery by Sally Andrew
In the delightful new sequel to Sally Andrew's resoundingly successful Recipes for Love and Murder, we welcome back South Africa's favourite agony aunt and crime fighter, Tannie Maria. If warm-hearted with a pinch of humour and a dose of mystery is your thing, then Sally Andrew has cooked up a treat for you this summer! With troubles still haunting her from a previous marriage, Tannie Maria decides to seek some counsel for her own sake. She turns to Ricus, jokingly called the 'satanic mechanic', known as he is for the knack of fixing both cars and people. It's not long however before she is thrown into yet another murder mystery, this time one she must solve alongside the new man in her life, Detective Henk Kannemeyer. A tale of intrigue unfolding against the rural backdrop of the Klein Karoo, you'll soon find yourself falling in love with Andrew's motley crew of characters on your quest to get to the bottom of things!




So what are you waiting for? Lather on that sunscreen, pull out those summer shades and make yourself comfy with a good book… This holiday season promises a little something for everyone so you've got no excuses. Happy reading!


Date Published:

06 December 2016