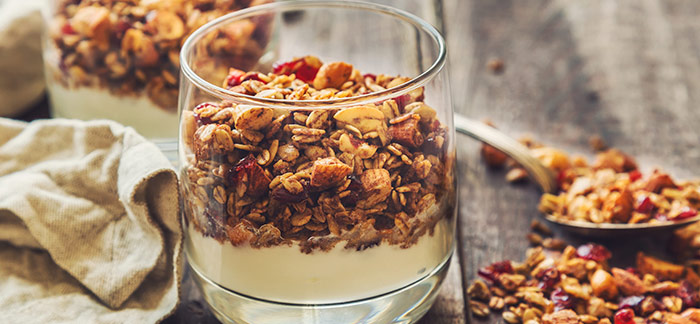 December can be jam-packed with trips to the beach, pool parties and tons of pop-in's from unexpected friends and family. Start the day off right with one of these breakfast recipes brimming with fresh summer produce, that's fuss free and will give you all the energy you need for the busy day ahead.
Breakfast Yogurt Popsicles
Yum! What a delicious & healthy start to the day. You can also make a whole bunch of them ahead of time and leave them in the freezer until you want to eat them.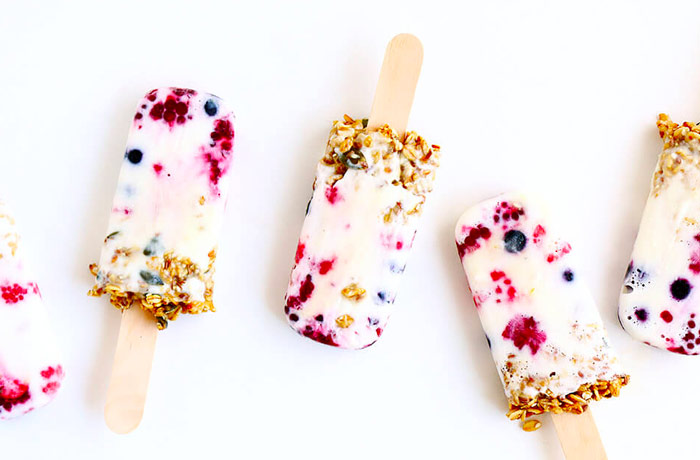 Ingredients:

1 Cup Greek yogurt (we love the full cream, Bulgarian!)
1/2 Cup milk
2 teaspoons honey
1/2 Cup granola (or you can use our homemade muesli recipe below)
1 Cup berries/chopped fruits

Mix together the milk, yogurt and 1 tsp of the honey.
Divide the mixture between your popsicle molds.
Place a few berries into each popsicle mold.
Mix the last teaspoon of honey with the granola (you can place the honey in the microwave for 10sec if you are struggling to mix it) and top the yoghurt with a little granola mixture.
Place a wooden ice cream stick into each mold and place the popsicles into the freezer for at least 4 hours before consuming.
To remove the popsicles, run the mold under a little hot water until they come loose.
---
Chia breakfast Pudding with Blackberries, Coconut and Pistachios
You can prepare this the night before for best results. Just add the pistachios in the morning!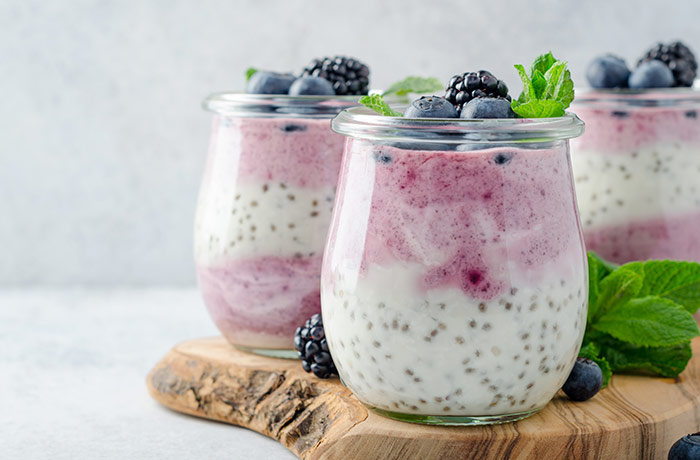 Ingredients:

½ cup blackberries
3 tablespoons chia seeds
1 cup unsweetened almond milk
¼ teaspoon vanilla extract
1 tablespoon unsweetened shredded coconut
10 raw, unsalted pistachios (20 for men)

In a small mixing bowl, crush the blackberries with a fork so that they're the consistency of a thick jam. Add chia seeds, almond milk, vanilla extract, and shredded coconut. Stir everything together to combine, then transfer to a small airtight container and refrigerate overnight.
When you're ready to eat the pudding, roughly chop the pistachios and sprinkle them over the chia pudding to eat.
---
Pumpkin Cheesecake Breakfast Smoothie
Who doesn't have a cheesecake obsession? The fact that this is healthy and it's for breakfast is even better!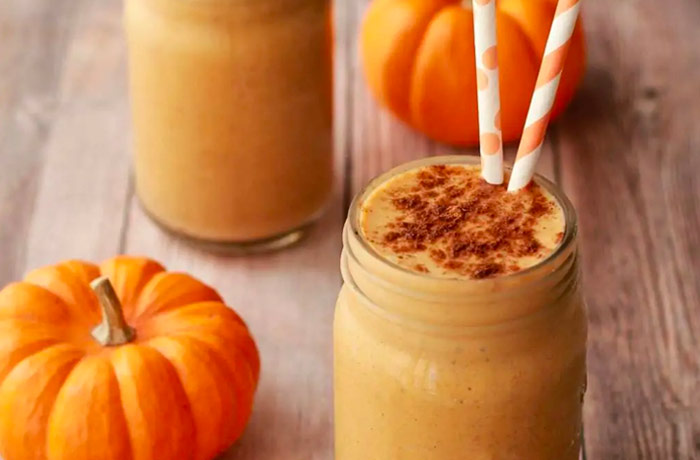 Ingredients:

1 cup almond milk
1/2 cup chilled pumpkin puree
1 small peeled and frozen well ripened banana
1/4 cup quick oats
30 grams cream cheese, regular or low-fat
1/4 tsp ground cinnamon
1 pinch ground nutmeg
1 pinch ground ginger

Add all ingredients to a). Cover and blend until well pureed.
The banana is mostly what gives this smoothie it's sweetness, so use one that is speckled (not mushy though).
---
Summer Fruit Breakfast Bake
Packed with whole grains and fresh fruit, this requires minimal effort, leaving your home smelling delicious, and fills up the whole family!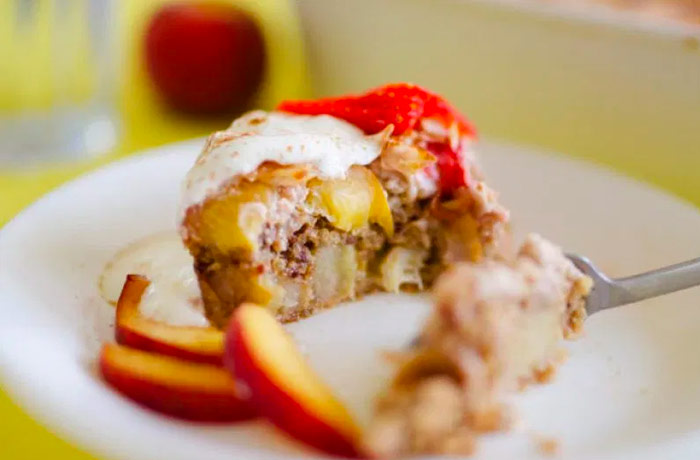 Ingredients:

3 bananas sliced
½ cup quinoa
½ cup oats
¼ cup brown sugar
1 tsp cinnamon
¼ tsp salt
1 cup sliced peaches
1 cup sliced strawberries
2 cups milk
2 eggs
1 tsp vanilla extract
½ cup coconut flakes or shreds

Grease a 9x13 inch baking pan and place banana slices in the bottom of the pan.
In a separate bowl, combine quinoa, oats, brown sugar, cinnamon, and salt. Pour mixture over the bananas.
Arrange sliced peaches and strawberries over the oat mixture.
In a separate bowl, whisk together milk, eggs, and vanilla extract. Slowly pour mixture over the fruit.
Sprinkle with coconut flakes.
Bake at 180 degrees for 1 hour, or until top is light brown and firm.

Serve warm or cold, topped with yogurt, fresh fruit, or powdered sugar.
---
Homemade Muesli recipe
Low in carbs and simply delicious, this one is a keeper!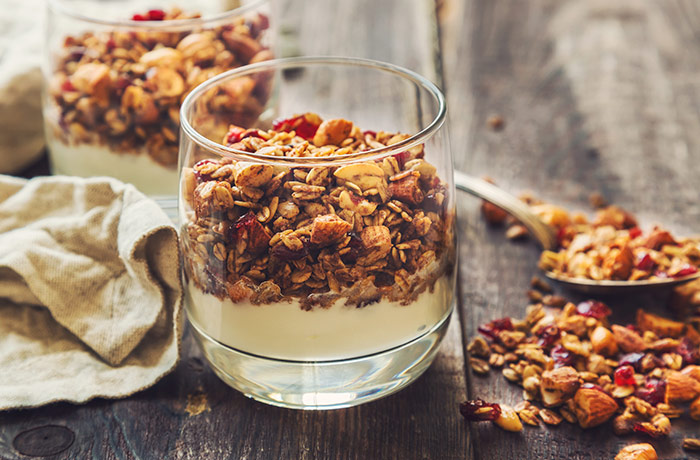 Ingredients:

2 cups artificial sweetener (Xylitol or Spar power is best for use in baking)
1 cup water/ 1 cup coconut oil
½ cup Chinese Spice
½ cup cinnamon
Pinch of Salt
1kg pumpkin seeds
1kg sunflower seeds
1kg linseed
500g – 1 kg cranberries
500g – 1kg oats

INSTRUCTIONS
Fry coconut oil and spices. Add seeds to coat.
Add water and stir in properly. Add sweetener to coat seeds. Add oats. Spread onto baking sheet and bake at 180 degrees for +/- 40 to 60 minutes. Stir all clumps out and cool (it gets drier when it cools down). Once seeds are cool, add toasted coconut shavings (optional). Add cranberries & eat with plain yoghurt.
---
Probably the most appealing benefit is that breakfast jumpstarts your metabolism and, thus, helps you burn more calories throughout the day. If you start with a healthy, satisfying meal in the morning you're less likely to nibble on less nutritious things during the day


Date Published:

09 December 2019