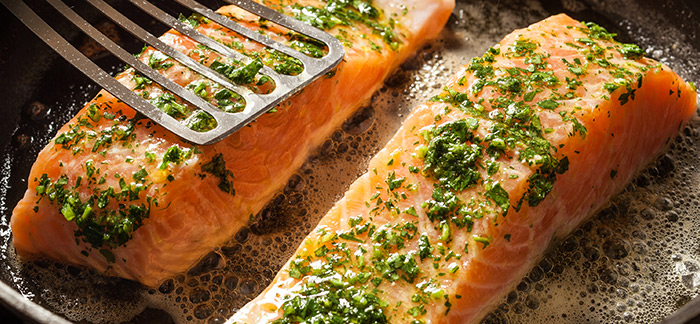 Cooking should be a window of creative opportunity, but who actually has time to apply the secret chef within when convenience is everything to everyone, especially on the home cooking front. So, we wanted to offer you recipes to create dishes that have heart, great flavor, texture, colour, are simple and super easy to make.
Something that you aren't going to just read and put aside, but rather something that you are actually going to make and enjoy! So, let's get cracking with our best recipes using only 7 ingredients or less! Why 7 you might ask? Well, 7 colours make a rainbow, 7 chords make music, 7 days make a week and 7 continents make a world! All the meals are tasty, and simple, but feel free to customise them by adding spices, extra veggies, toppings, or whatever else you love.
Here goes…
1. Sun-Dried Tomato Pesto Pasta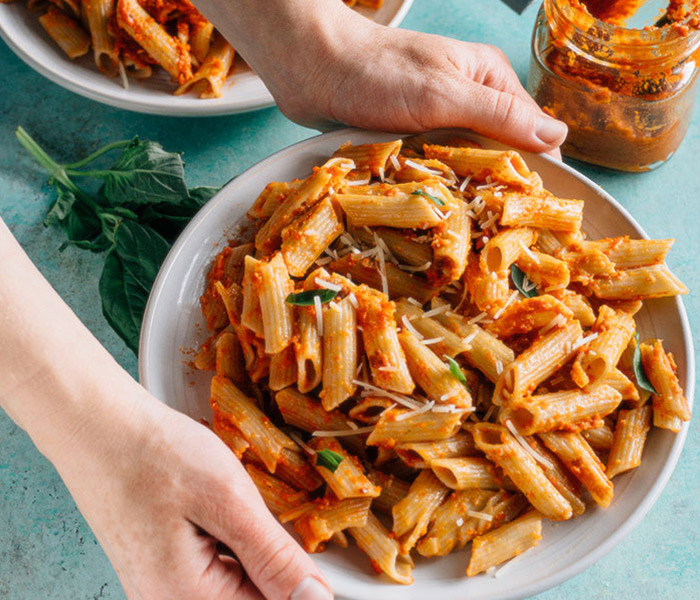 Get up and turn that dull, shady-blue Monday around with a meatless simple pasta. It's big on yummy and short on time! Plus, from start to finish it requires about 20 minutes and just 6 ingredients! This can be enjoyed hot, slightly chilled or at room temperature, making it ideal for picnics and take-along lunches!
Ingredients
280g pasta
85g sun-dried tomatoes
60ml extra virgin olive oil
24g fresh basil (plus more for serving)
4 cloves of garlic
10g parmesan Cheese (plus more for serving)
Instructions
Cook pasta according to package instructions.
Add sun-dried tomatoes, olive oil, basil, garlic, and parmesan cheese to a food processor and puree into a pesto-like consistency.
Add drained pasta back to the pot you cooked it in and add pesto. Toss to coat and season with a bit more olive oil and parmesan. Top with fresh basil.
---
2. Blueberry Grilled Chicken salad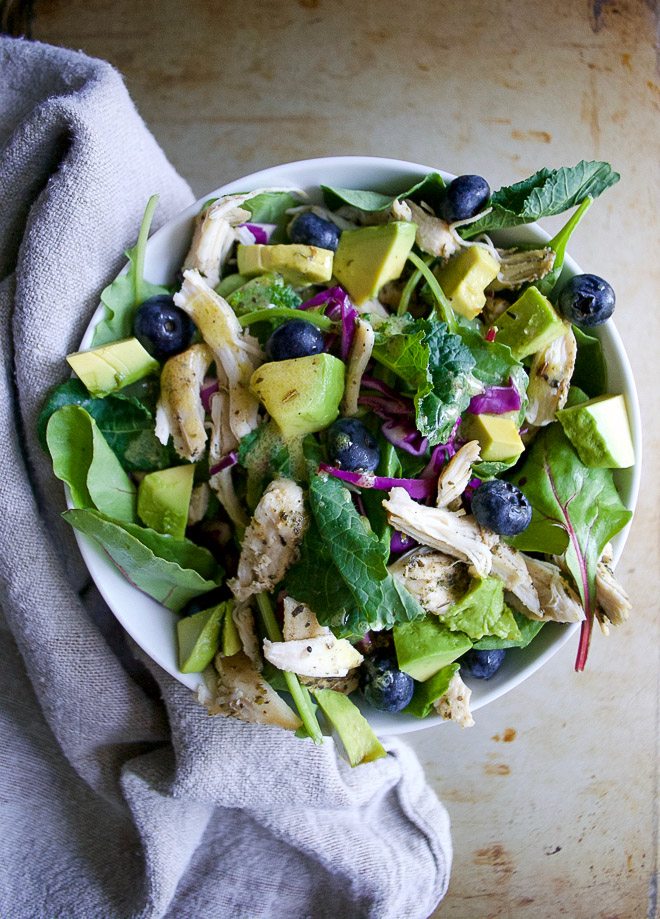 Lighten up your week with this Grilled Chicken salad with a difference by adding blueberries & almonds.
Ingredients
Mixed greens
1 cup blueberries
¼ cup almonds
2 cups cubed chicken breasts, cooked
Instructions
¼ cup olive oil
¼ cup apple cider vinegar
2 Tbsp honey
Salt and pepper to taste
---
3. Creamy Greek Yogurt Mac & Cheese
This is one dish that you can make over and over again because of how delicious it is, how quick it is, and how it's a bit healthier for you, while still maintaining its comfort food status!
Ingredients
2 cups pasta
2 cups shredded cheese (a sharp cheddar is great)
1/2 cup plain Greek yogurt
2 cups fresh spinach
Salt & pepper, to taste
1/4 tsp. onion powder
1/4 tsp. garlic powder
Instructions
Cook the macaroni according to the package's instructions, until al dente. Place the spinach leaves in the bottom of a strainer, and pour the pasta over top to drain and wilt the spinach. Save about 1/2 cup of the pasta water. Return the cooked macaroni and wilted spinach to the pot. Add about 1/4 cup of the reserved pasta water to the pot, and stir in the cheese until melted. Stir in the Greek yogurt, onion powder, garlic powder, salt, and pepper, until smooth and creamy. Serve immediately.
---
4. Easy to cook healthy basil salmon fillet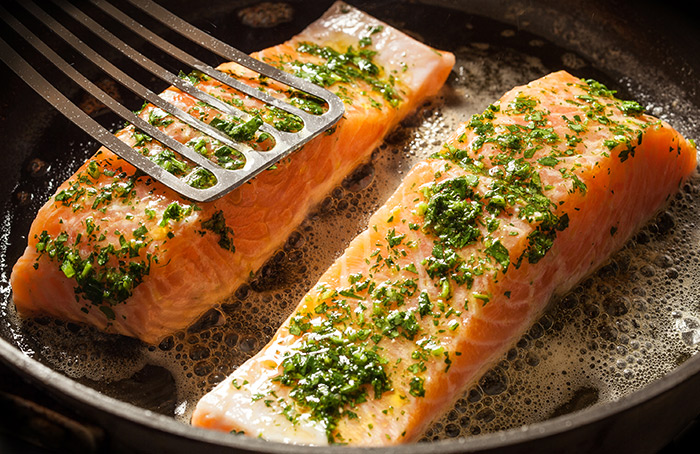 After a long week, you deserve this classic salmon dish. Preparing takes 15 minutes. Serve with a side of sautéed spinach and a glass of pinot noir!
Ingredients
1 tablespoon olive oil
2 boneless salmon fillet
1 tablespoon dried basil
1 tomato, thinly sliced
2 tablespoons grated parmesan cheese
Instructions
Preheat oven to 190 degrees. Line a baking sheet with a piece of aluminum foil, and spray with nonstick cooking spray. Place the salmon fillets onto the foil, sprinkle with basil, top with tomato slices, drizzle with olive oil, and sprinkle with the parmesan cheese.
Bake in the preheated oven until the salmon is opaque in the center, and the Parmesan cheese is lightly browned on top.
---
5. Simple Beef Stew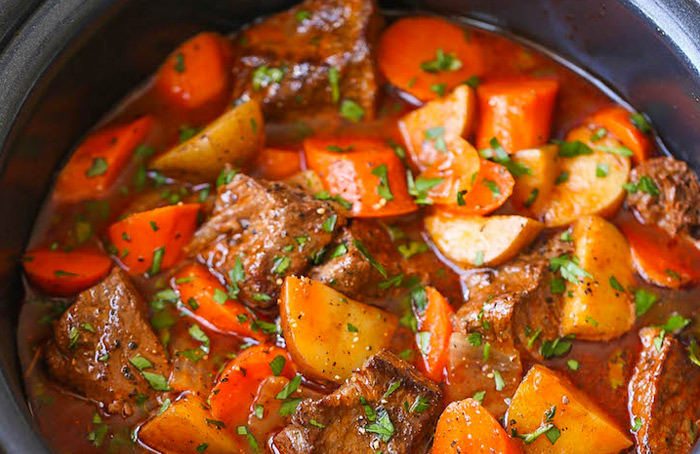 Simple; Simple; simple, bang this one up in the slow cooker just before you leave for work. Put it on to low heat and enjoy just as soon as you walk back in the door!
Ingredients
Beef (about 1kg)
Onions (2 medium)
Chopped tomatoes with herbs (3 and mixed spice is a good option)
Carrots (2 medium sized)
Chorizo (250 grms)
Garlic
1 ½ cups Chicken stock
Instructions
Heat 1 tbsp olive oil in a pan over medium heat and brown the beef in batches for 3-4 mins until done. Add the browned meat into the slow cooker.
Add the onion, tomatoes, carrots, chorizo, garlic and chicken stock into the slow cooking bowl, mix well, cover and cook on high heat for 3-4 hours (or low heat for 7-8 hrs).
Season well before serving.
---
6. Chocolate Avocado pudding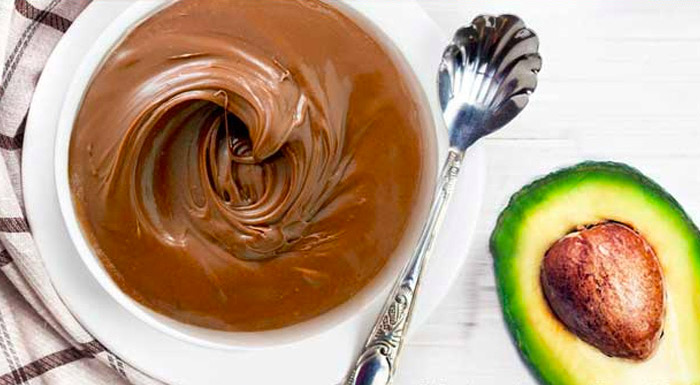 Time to end off with something a little naughty but oh, so nice! Chocolate Avocado pudding, yup it's a thing! If you're an avocado lover, then you'll probably adore this pudding, will rarely be able to taste the avocado and will soon become addicted to this little treat that is totally worth dragging out your food processor.
Ingredients
4 ripe avocados1/4 cup light coconut milk
4 tablespoons unsweetened dark cocoa powder
3 tablespoons honey
50 grams of dark chocolate (72% or higher), melted
2 teaspoons vanilla extract
1/8 teaspoon salt



For topping: whipped cream, coconut whipped cream, sprinkles, cocoa nib

Instructions:

Blend avo's until creamy. Add in all remaining ingredients, blending until pureed, scraping down the sides when needed to combine. Taste and season/sweeten additionally if desired. Blend for a good 1-2 minutes until completely creamy, then serve with desired toppings.

Feeling a bit daring - add sprinkles.

Now it's time to sit back relax, let the kids set the table on the patio or pack that quick and easy meal into a Tupperware dish and enjoy it on the beach! 7's a lucky number after all!





Date Published:

16 October 2018