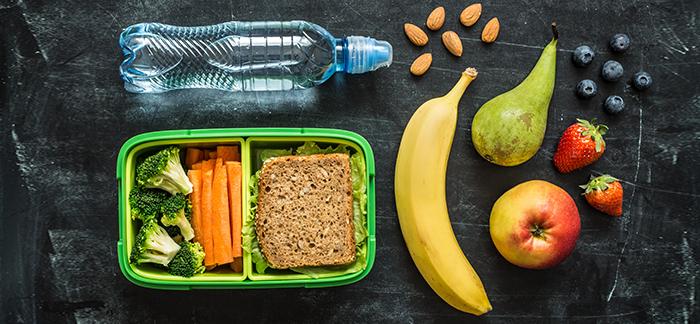 The trouble with keeping up-to-date on the latest food and nutrition information that guarantees optimal health is how to get the rest of the family on board. Now that you know that goji berries are a superfood for excellent vision, that the much neglected date is packed with digestive and heart health benefits and that dried beans are the new meat, you have to find a way to incorporate these health-giving foods into your family's diet.
It's early Monday morning and Nina is preparing her family's lunch boxes. She has turned a chore into a personal challenge. The challenge is to present a balanced meal that includes protein, dairy, whole grains, fruit and vegetables, without looking like it carries the Department of Health stamp of approval. Brown bread sandwiches with peanut butter or cheese and a slice of apple just won't cut it anymore.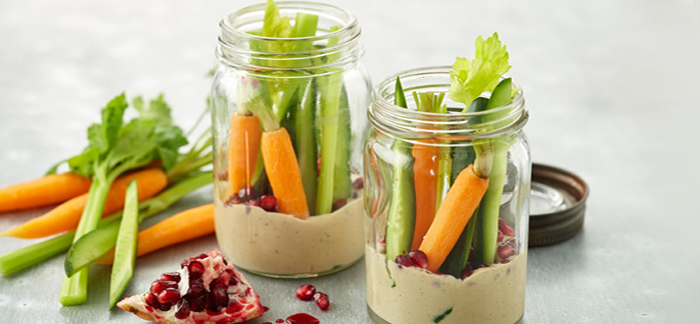 With the addition of crushed fresh garlic for its anti-inflammatory properties, lime juice for vitamin C, a variety of spices and a cooked carrot, Nina has turned a tin of butterbeans into a creamy vegetable pâté. It took just two minutes to whizz the ingredients to a smooth paste. This exotic looking, but mysteriously delicious 'dip' travels in small containers to go with sesame crackers instead of bread. She's added some carrot and celery sticks for extra dipping and extra fibre. Fred and the kids will love it. After all, they associate dips and crackers with snacks for watching rugby, not healthy food.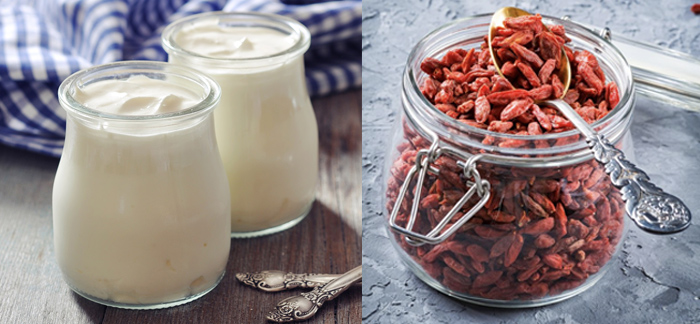 For a little protein and calcium Nina adds plain Greek yogurt. That's where the goji berries are hiding. Long revered in China and much of Asia for its healing powers, scientific studies are confirming a range of medicinal properties of the goji berry. Densely packed with antioxidants, amino acids, beta-carotene and a range of vitamins and minerals, only a few are needed to boost the body's immune system. Talk about dynamite that comes in small packages. Nina tops the yogurt with pretty slices of kiwi fruit. This odd-looking fruit packs almost twice the vitamin C content of that of lemon and oranges and is a rare source of plant-based vitamin B12 – great for vegans.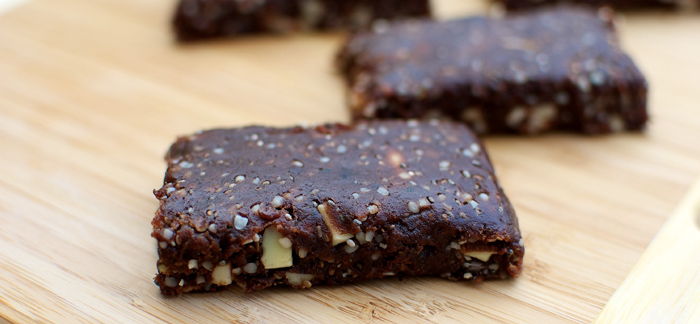 And wasn't that recipe for homemade energy bars a find! So quick and simple: only three ingredients and no baking. Take equal parts of, dates, raw or roasted nuts and raisins, or other dried fruit, and process in a food processor for two minutes. The dates are the magic ingredient. They act to combine everything and their natural sweetness and high fibre content makes for a filling snack. Cut into bars and rolled in coconut, the energy bars look fit for any high tea table.

It takes a little planning to have things like energy bars or date muffins ready to pack, but they add heaps of health benefits and delight to any lunch box. And don't hesitate to add foods like goji berries, dates or nuts. While they are expensive, they are also dense and satisfying – a little goes a long way.





Date Published:

08 May 2017