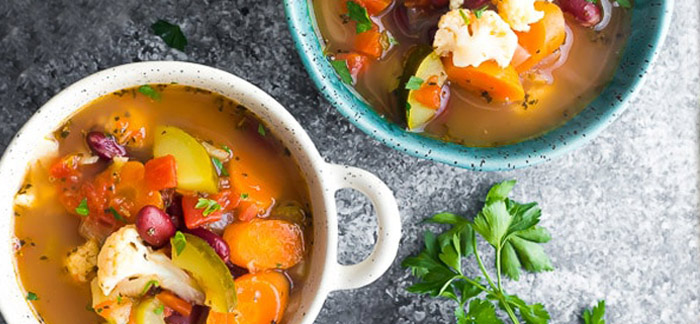 This vegetable soup recipe is packed full of healthy veggies and flavor! With carrots, celery, cauliflower, zucchini, tomatoes and kidney beans.
Ingredients
1 tablespoon olive oil
1 onion (chopped)
3 cloves garlic (minced)
2 carrots (peeled and sliced)
2 celerry ribs (peeled and sliced)
1 cup cauliflower florets (cut into 1 inch or smaller pieces)
1 cup zucchini (cut into 1 inch or smaller pieces)
1 teaspoon basil
1 teaspoon oregano
1/2 teaspoon salt
1 bay leaf
1 can of diced tomatoes (including juices)
4 cups vegetable stock
1 can of kidney beans (drained and rinsed)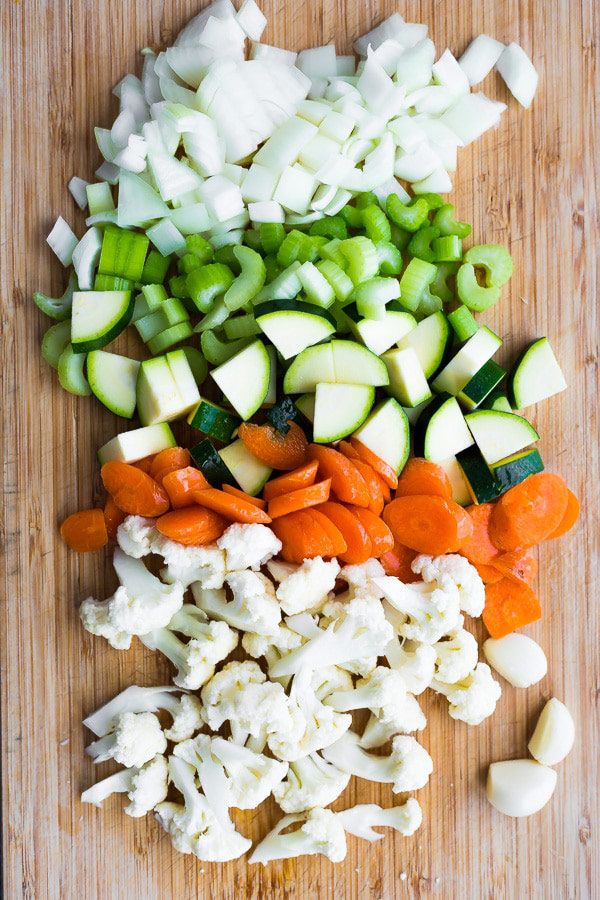 Instructions
Heat olive oil in a large pot over medium heat. Add the onion and cook for 5-7 minutes, until soft.
Add the garlic and cook for one minute.
Add the carrots, celery, cauliflower, zucchini, basil, oregano, salt, bay leaf, diced tomatoes and vegetable stock. Stir up, cover, and bring to a boil.
Reduce heat and simmer for 30 minutes or until the carrots and celery are soft.
Stir in the kidney beans and enjoy! Don't forget to pull out the bay leaf before serving.
Healthy Ingredients
Lutein & Zeaxanthin Good nutrition is important to keep your eyes healthy and functioning their best throughout your lifetime. In a study published in the journal Optometry, participants with early AMD who consumed 8 mg per day of dietary zeaxanthin for one year improved their night driving and their visual acuity improved an average of 1.5 lines on an eye chart.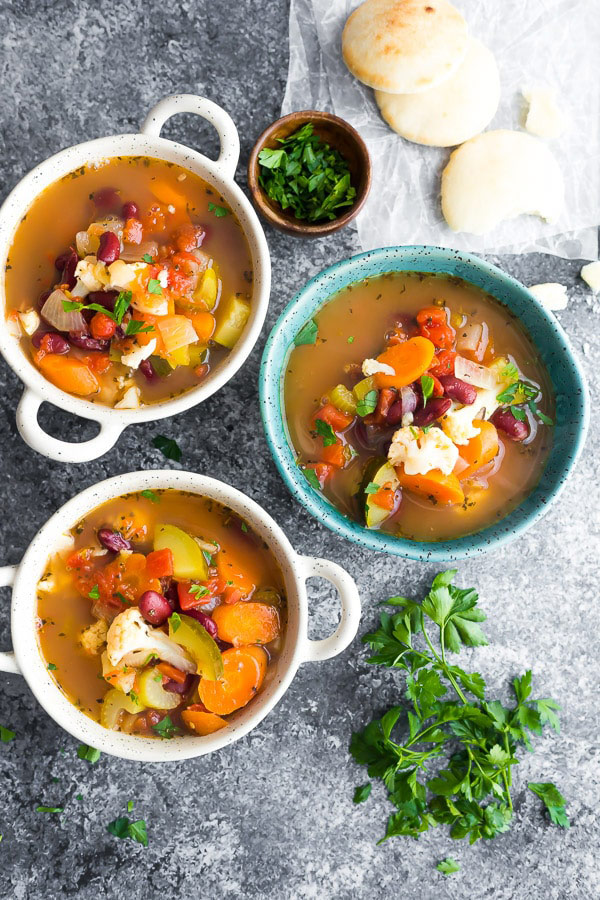 Credit: https://sweetpeasandsaffron.com/vegetable-soup-recipe/


Date Published:

31 May 2019