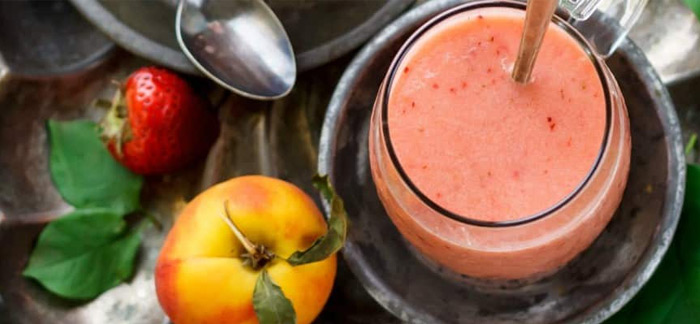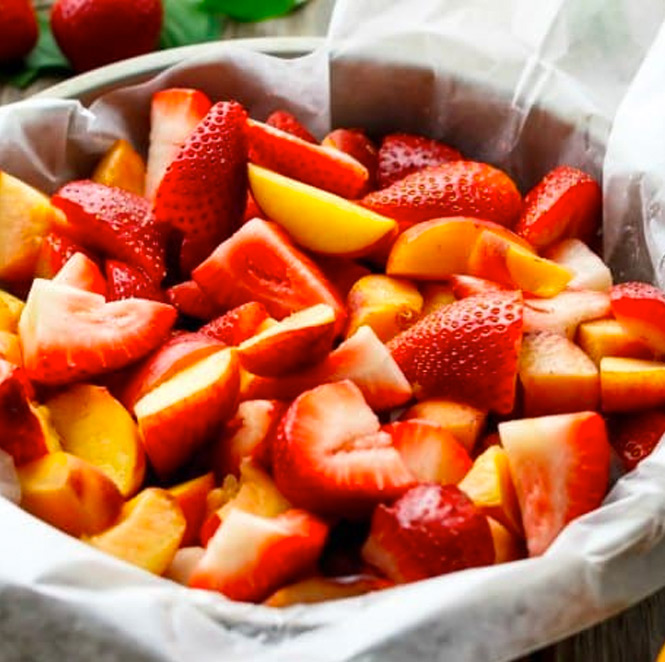 SUPER SIMPLE STRAWBERRY PEACH SMOOTHIE
Yields 3
5 Minutes Prep Time
1hr Cook Time


Ingredients
About 2 1/2 c strawberries, hulled and quartered

4 peaches, stones removed and roughly chopped

1 c nondairy milk (I used leftover coconut milk liquid)

Juice from 1/2 orange

3 Tbs maple syrup
Instructions
Line a freezer safe container with waxed paper and put the fruit in it. Freeze for about an hour.
Combine the frozen fruit and all the other ingredients in a food processor or blender. Process until smooth. Store leftovers covered in the fridge for a day or two.
Cook time includes freezing the fruit.

Calories and fat are effected by using coconut milk. Things will be a lot different if you're using something like unsweetened almond milk.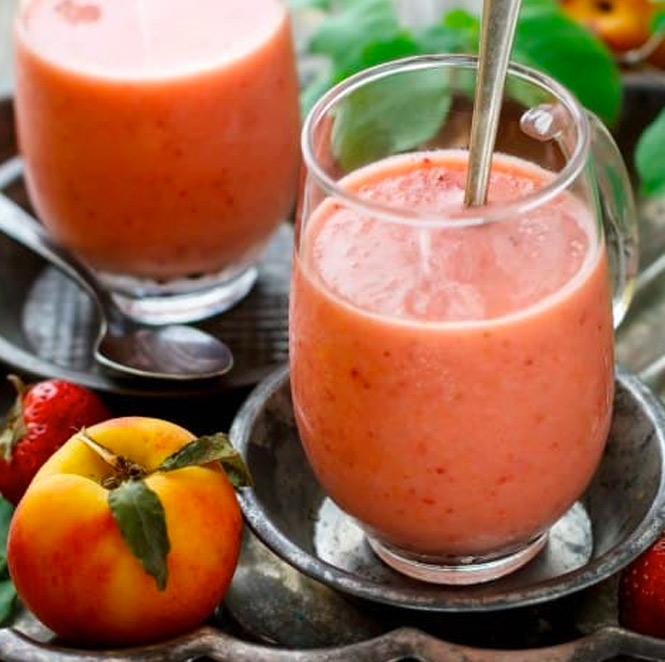 Original recipe from http://eathealthyeathappy.com/


Date Published:

02 February 2018