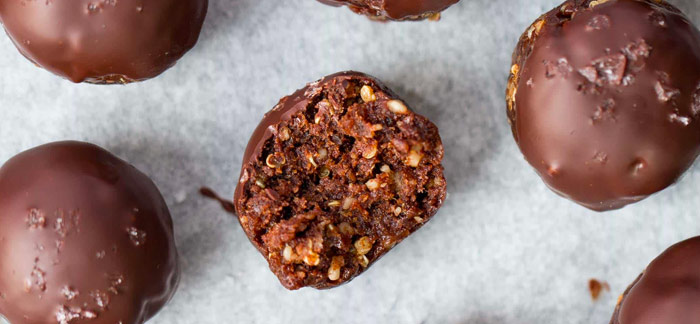 Ever feel a loss of energy in the afternoon? Tired and rundown that starts affecting your productivity? Even though all foods give you energy, some foods contain nutrients that can help increase your energy levels and maintain your alertness and focus throughout the day.
Food is fuel, so prioritizing snack time when your head begins to nod, makes sense. It is possible to reclaim your vigor for the rest of your to do list when all you want to do is curl up under your desk.
Here are some smart energy boosting recipe hacks that may just give you that jump-start.
1. Peanut Butter & Banana Muffins (no flour no sugar)
Perfect for the office, and to even freeze! They are healthy so no feeling guilty about munching down more than a few in one sitting.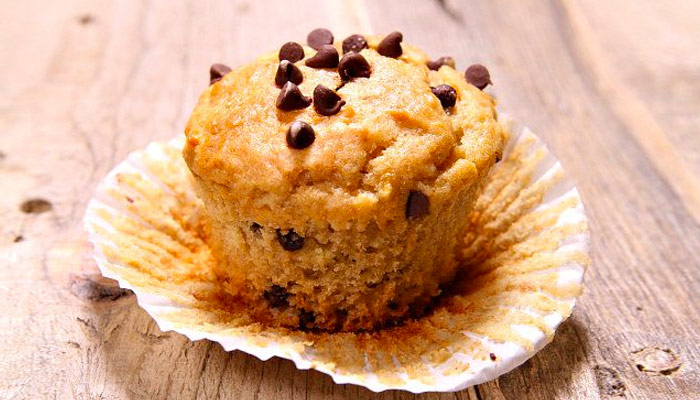 Ingredients:
2 small/med banana's mashed
1 cup peanut butter
3 egg
1 tsp cinnamon
¼ tsp salt
¼ cup honey
(Add some choc chips to batter and a few on top, if you have a sweet tooth)
Instructions:
Mix everything together and spoon into a muffin tin.
Bake at 180 degrees for 15 mins.
2. Beet Energy Juice
Whether you need it during exercising or just to get through your day, this beet energy juice offers loads of energy!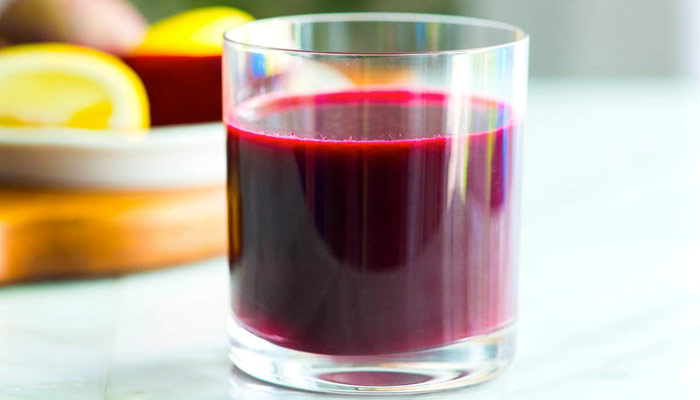 Ingredients:
1 beet (small)
3 carrots (medium)
1 orange (medium)
1/4 piece of ginger (optional)
1 dash fresh lemon juice
Instructions:
Wash all the vegetables and fruits under running water. Scrub beets well with your hands or veggie scrubber as beets tend to have dirt on them.
Cut off the carrot tops. For beets, cut off the tops and bottom. Quarter the beet if it does not fit in your juicer feed. Peel the orange.
Juice the ginger first (if using) followed by beet, carrots, and orange.
Enjoy!
3. Satisfyingly Comforting Matcha Green Tea Latte
This simple recipe for a matcha latte will become your new morning addiction. And here's the scoop on coffee, because matcha contains L-theanine, the caffeine is balanced out and you won't get the caffeine crash that typically comes with drinking coffee. (A cup of coffee and a cup of matcha tea have about the same amount of caffeine, so you're not missing out on anything!)
Ingredients:
120ml boiling water
30ml coconut cream or coconut milk
1 teaspoon matcha green tea powder
Instructions:
Add matcha powder to your cup
Pour your boiling water in and stir until mixed
Pour the coconut cream into a blender
Add the matcha tea into the blender
Add any sweeteners you want, being careful not to add too much
Blend well
Pour back into your cup and enjoy!
4. Healthy No Bake Pumpkin Spice Latte Bite
Only 5 minutes to whip up! So delicious, and tastes exactly like a pumpkin spice latte! No-bake. Gluten free & dairy free. There's no need for any more convincing.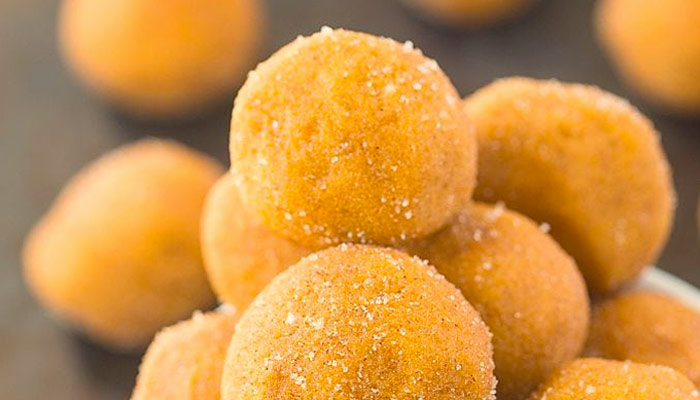 Ingredients:
1 3/4 cups gluten-free oat flour or rolled oats
1/4 cup coconut flour or almond flour
2 T granulated sweetener of choice
1 T mix of cinnamon, nutmeg, all-spice and a dash of ginger
1/2 cup pumpkin puree
1 tsp vanilla extract
1/4 cup cashew butter or any nut butter
1/4 cup brown rice syrup
1 T + dairy free milk of choice
Cinnamon and granulated sweetener
Instructions:
In a large mixing bowl, combine the flour, sweetener, spices and mix well.
In the microwave or on the stovetop, heat your nut butter with your sweetener until combined. Mix in the vanilla extract. Pour the wet mixture and pumpkin to the dry mixture and mix well. Depending on consistency, either add dairy free milk (of choice) or extra flour until a firm texture is formed.
Using your hands, form into small bite sized balls. Roll them in cinnamon/sugar mixture and place on a baking tray or plate. Refrigerate for at least 10 minutes to firm up.
5. Sea Salt + Dark Chocolate Quinoa Energy Ball
These quinoa energy balls might taste like sweets, but they're filled with nutritious ingredients.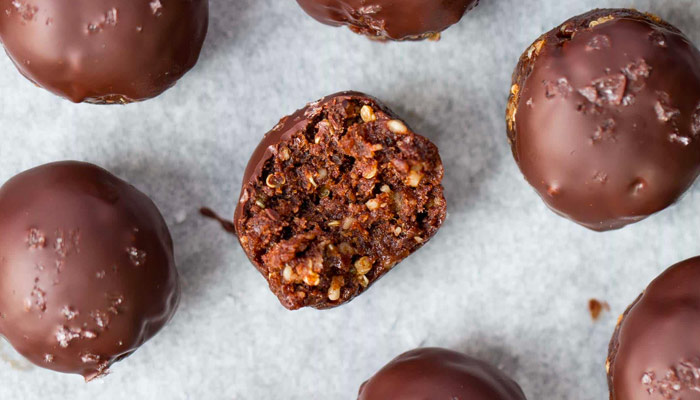 Ingredients:
1 1/2 cup pitted dates (about 15)
1 cup walnut or pecan
3 tablespoon raw cacao powder
1 tablespoon almond butter
1 tablespoon maple syrup optional
1/4 teaspoon sea salt
1/4 teaspoon cinnamon
1/4 cup puffed quinoa
1/3 bar of vegan dark chocolate
Flaked sea salt to garnish
Instructions:
To the food processor, add the dates. Process until broken apart and sticky (about 30 seconds). Add walnuts and process until ground and evenly distributed with the dates.
With the food processor running, add the remaining ingredients (minus the quinoa and chocolate bar) and process until a dough begins to form. You should be able to pinch it between your fingers and it will stay together. Pulse in the quinoa
Form the dough into golf ball-sized truffles (you should get 20 - 24 balls). Place the ball on a parchment lined baking sheet and set aside
Melt the chocolate bar over a double boiler. Once melted, dip the top of each ball into the melted chocolate and return them to the baking sheet. Sprinkle with sea salt flakes while the chocolate is still shiny
Allow to chill in the refrigerator for 30 minutes until chocolate has set
Store in an airtight container in the fridge for 5 day
6. 90 Second Scramble Egg
The ease of making these makes it a no-brainer for handy breakfasts on the go.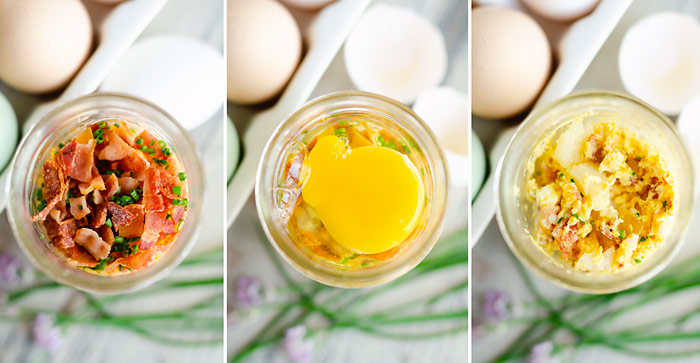 Ingredients:
2 slices quality smoked ham, quartered
8 cocktail tomatoes, halved
4 fresh basil leaves
125 ml grated cheddar cheese
125 ml medium-fat or full fat cream cheese
4 egg
a few pinches of salt
Instructions:
You will need four 125ml glass jars with lid
Divide the ham, tomatoes, and basil among the jars. Top each with grated cheddar and cream cheese. You can close the lids at this stage and keep them in the fridge for when needed.
Just before serving, break an egg into each jar, season with a pinch of salt and roughly mix using a fork
Cook each in the microwave for 90 seconds. Remove carefully and enjoy straight from the jar.
7. Carmel Chew
Who doesn't love a touch of caramel, and the chewiness just makes you want to reach for more!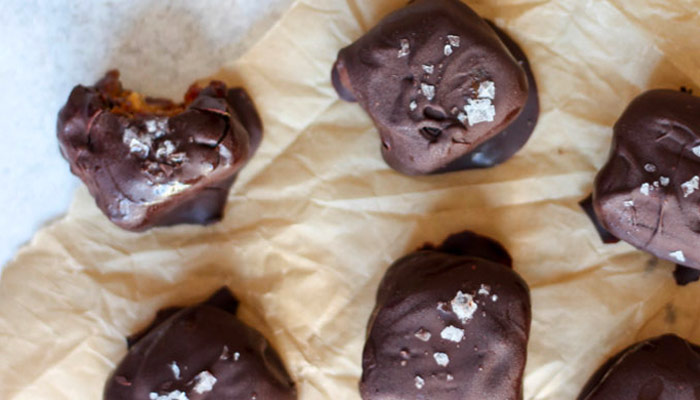 Ingredients:
12 medjool date
¼ cup natural peanut butter or almond butter
¼ cup vegan chocolate chip
¼ cup crushed peanuts or slivered almonds (optional)
Sea salt for sprinkling.
Instruction:
Slice each date open enough to remove the pit. Fill each date with 1 teaspoon of the peanut butter or almond butter. Arrange the dates on a baking sheet or plate
In the microwave, melt the chocolate chips for 30 seconds to 1 minute, stir to create a smooth chocolate sauce and drizzle over each date
Sprinkle each date with the crushed peanuts or slivered almonds, if using, and a tiny bit of salt
Freeze the dates for at least 1 hour for the best texture before serving. The dates can be stored in an airtight container in the freezer for up to 30 days.









If you are eating healthily and are not consuming too much sugar and processed foods but you still can't beat that afternoon slump, then you should consider supplementing your diet with vitamins. Vitamin B12, Vitamin D and Omega 3 essential fatty acids are the best sources to aid with eliminating brain fog and improving your problem-solving ability.





Date Published:

20 May 2021