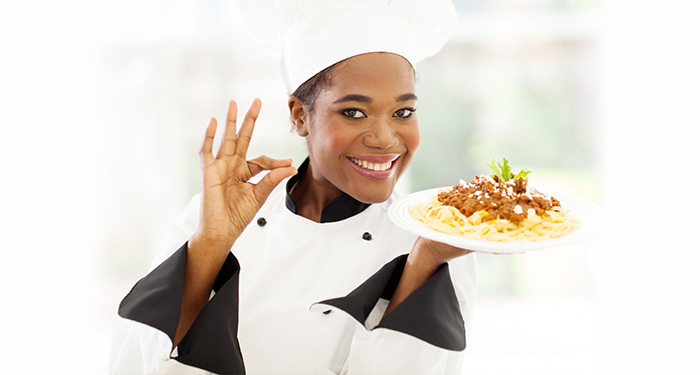 There are weeks when the mere thought of cooking can add to our stress as yet another arduous task at the end of a relentlessly demanding day. Hard to believe then, that culinary therapy is one of the latest treatments for sufferers of anxiety. However surprising, cooking may just be the path to meditation we've been looking for, a way to unwind, decompress and forget about the troubles of daily life. So how can we take the hassle out of cooking and inject some joy back into the kitchen?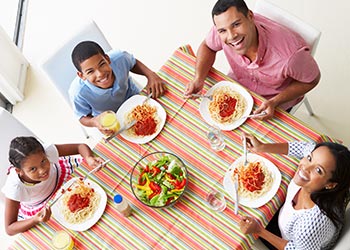 A well-planned grocery shop is half the battle won. With the right ingredients at the ready, the question of 'What's for dinner?' need not be such a daunting one. If you arrange the items on your grocery list according to their location in the local food store, you also save yourself the endless frustration of wandering aimlessly from one aisle to the next. Feel free to throw in a couple of frozen pizzas along the way, a safeguard against That Day of the Week when all you want to do when you get home is don your pyjamas and uncork your favourite wine.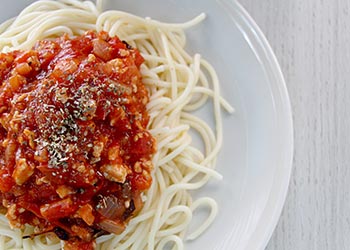 Secondly, there is no shame in a ready-made sauce. Available to us these days is an array of wonderful ready-made sauces, so use them. You can always tweak them to your taste by frying up some pre-chopped garlic first, adding perhaps a dash of cream or some fresh chilli. No one will stop you from making them your own, but so doing, you have still successfully cut your prep time in half
Pastes and pestos are yet another delight when cooking for convenience. Delicious spicy broths can be whipped up with little more than some stock, Tom Yum paste and your favourite stir-fry vegetables and egg or rice noodles. A yellow curry paste will not only keep well in the refrigerator but is a treat with a tin of drained chickpeas, a can of coconut milk and some ready-diced butternut. And can there be anything more effortless than gnocchi, taking only minutes to boil, drizzled with olive oil and basil pesto, and topped with a grating of parmesan cheese.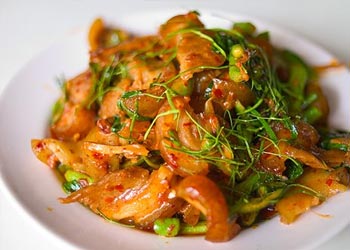 Next is to never underestimate the humble salad. Whether a roasted vegetable and couscous salad with a crumbling of feta cheese, a three-bean Mexican salad with a fresh squeeze of lime, or a simple caprese salad and a slice of ciabatta from your local bakery, Spring is the time for simplicity. Learn to eat for your mood, and listen to it when it tells you it wants something light and easy to prepare for dinner. There is no hard and fast rule when it comes to nourishing yourself, body and soul.
Finally, give those timeless kitchen tools a second chance. Whether preparing a meat marinade with some hardier herbs, garlic and a splash of lemon juice, or grinding up cumin and coriander seeds for a dish of spicy roasted butternut, a pestle and mortar can be your best friend as you pound away, unleashing those pent-up feelings with this singular cathartic act. You may even find yourself tempted afterwards to dust off that ol' pin and roll out some rotis.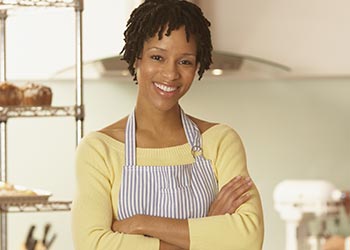 So say goodbye to the clutter of takeout containers. Say goodbye to meals that have taken so long to prepare they have left you disappointed by the end result. A little time in the kitchen can be a welcome respite from the dramas of the world, as long as you remember to ease up on yourself when it counts.





Date Published:

30 September 2015