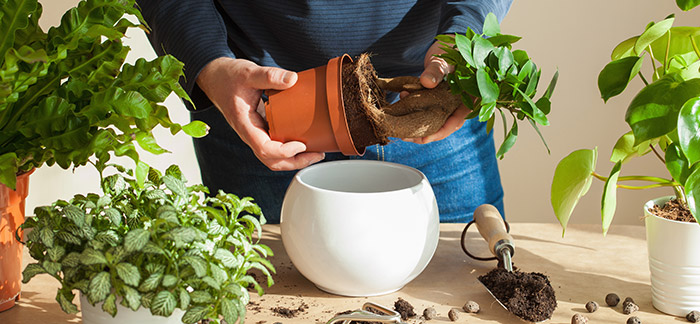 Who would have thought that indoor plants not only have a healthy impact on your mood but moreover they have a significant impact on your physical health. Why? Because they release oxygen and have been proven to reduce air toxins by up to 87%.
Studies have also proven that indoor plants improve concentration and productivity, reduce stress levels, and boost your mood — making them perfect for not just your home but your workspace too!
A pretty plant is great, but a plant that quietly works its magic in the background on your health is even better! Here are eight houseplants that can help with your health and happiness:
1. English Ivy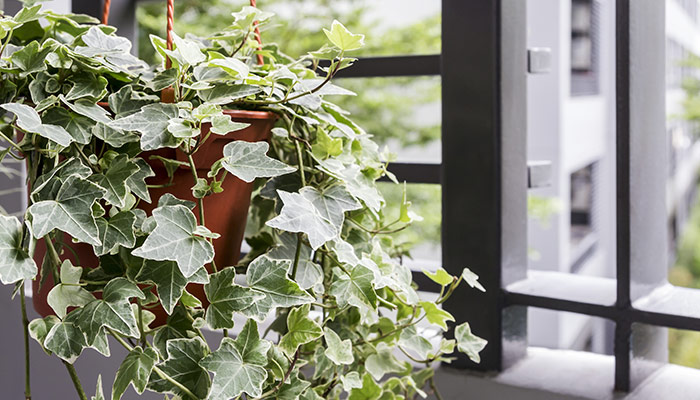 Mold can cause havoc with asthma sufferers, bringing English ivy into your house plant repertoire can assist with purifying up to 94% of airborne mold particles that can trigger allergies. Additionally, the beauty of these plants is known to bring calmness by alleviating stress.
2. Lavender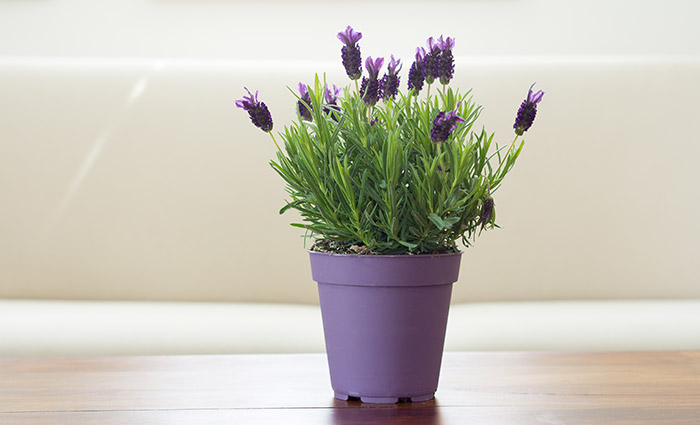 Best known for its stress-relieving mental benefits, the scent of lavender will aid with stress relieve and restful sleep. The biggest problem you'll find when growing lavender indoors is light. Lavender needs hot, bright light to produce the beautiful foliage. A south-facing window is a prime option. Pot in quick-draining soil or try supplementing traditional potting soil with limestone. Crush up eggshells and mix them in with the top of the soil once a month. Plant your lavender in a terra cotta pot to create a hot humid environment. Rotate the pot every time you water. This ensures even growth from all angle If you don't have enough natural light, try investing in grow lights.
3. Spider Plant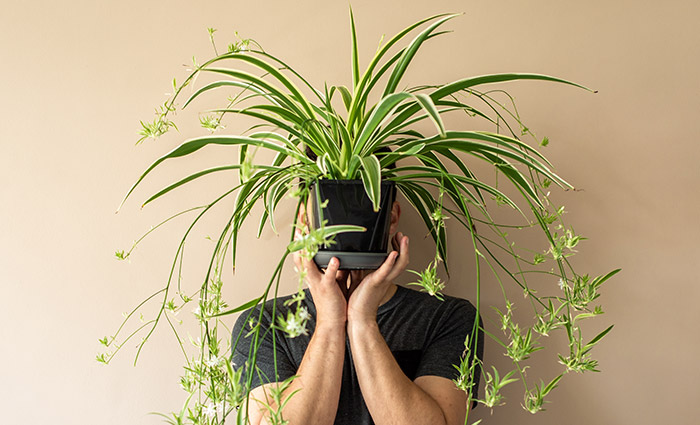 Most indoor plant enthusiasts will agree that a spider plant is one of the easiest plants to care for even if you don't have green fingers. They are great if you live in a busy urban area as scientists say this 'super plant' is helpful in soaking up pollution from car emissions on busy roads.
4. Peace-in-the-home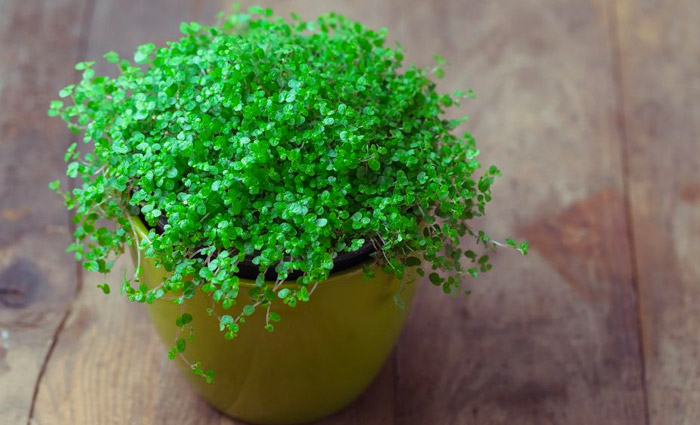 Peace-in-the-home' like all indoor plants, has been proven to reduce stress, ease eye irritations, headaches and fatigue – indoor plants even contribute to improved concentration and less absenteeism in offices. They certainly offer a quick and easy way to 'instantly' add 'peace' to the home.
6. Snake Plant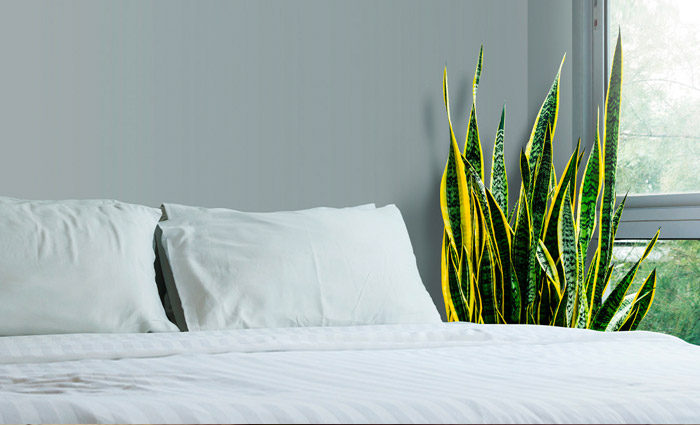 Research has shown that the Snake Plant is the most oxygen producing indoor plant, which is a huge benefit. Not only that, but the Snake Plant is great for purifying the air as well. It helps absorb toxins such as carbon dioxide, formaldehyde, and benzene.
7. Rosemary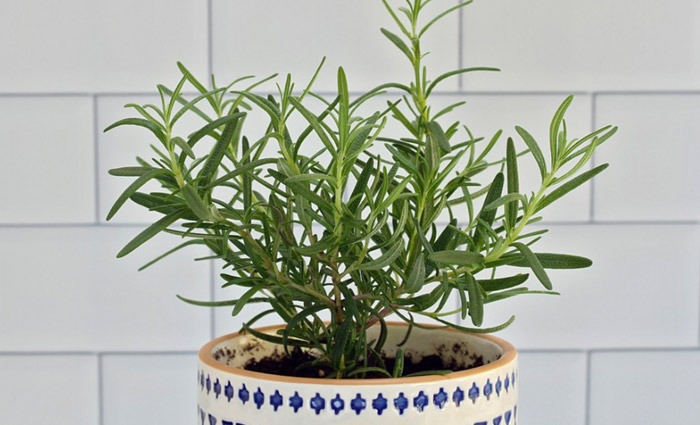 Rosemary is a herb that's been used in folk medicine for centuries to help improve concentration and memory. Similar to other Mediterranean herbs, it's drought-tolerant and thrives in bright, sunny windowsills. Make sure not to overwater, and keep in a dry area avoiding over humid kitchens or bathrooms.
8. Sweetheart Creeper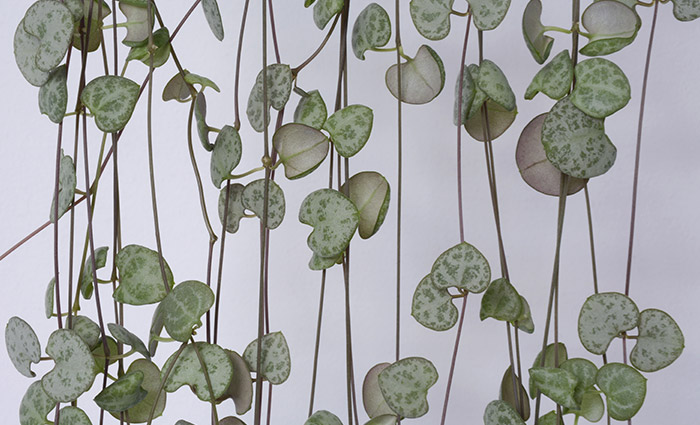 Good in a hanging basket, as it is easy to care for and grows quickly. Benefits include improving the quality of the air you breathe, inducing feelings of calm, trapping dust, and helping you feel alert. The colour green in natural forms has been linked to feelings of buoyancy and is strongly associated with health.




Indoor plants serve a practical and aesthetic purpose and will enhance your life. Never discount the power of what a simple and innocent looking houseplant can do for your health. Without a doubt your environment affects your health too, and the right houseplant can make a big difference in your mood, your stress level, your sleep quality and even your breathing. What are you waiting for? Visit your nearest nursery and find your favourite house plant!





Date Published:

04 October 2021