In August, we as a nation remember to celebrate the sheer force of nature that is Woman. So how do you intend to spoil the women in your life this Women's Month? With sushi and champagne at a five-star restaurant? With a pair of expensive earrings (because, as they say, diamonds are a girl's best friend)? Of course, as women, we like nice things. This is indisputable. But what is it that women really want? The truth of the matter is that the happiness of a good woman cannot be bought.
This month, ask yourself instead when last you visited your mother. Was it simply to drop the kids off so you and your wife could enjoy a night out on the town? Our lives can become so busy that we are often selfish with the free time we do have. We would rather spend it on the couch watching golf, or perusing the Sunday paper. Remember that a mother's love is irreplaceable and nothing can brighten her day quite like a visit from her beloved son. So show up on her doorstep once in a while with her favourite flowers in hand, and a ready ear to catch up on all the local gossip. Her tongue will be singing your praises for days to follow.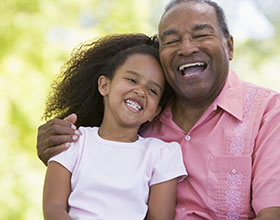 Make a promise to yourself to get to know your daughter better. Her relationship with you will determine her sense of self-worth and the future relationships that she will one day have. Show that you are genuinely interested when you ask her about her day. Let her share her dreams and aspirations with you, so that she knows she can confide in you as well as her mother. Find a hobby that the two of you can share. Perhaps you can sign up for cooking classes or surfing lessons together or, if she is an animal lover, spend some time helping out at the nearest animal shelter. Her world may sometimes be a mystery to you, but she will never forget the time you spent assuring her of your love.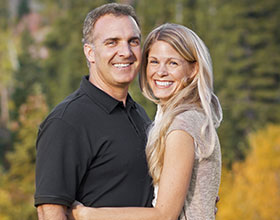 Then there is the all-important matter of your better halves. If you are the breadwinner in the family, don't forget that she too has had a long and arduous day, with barely a minute to herself. Of course, you could treat her to a weekend away somewhere remote and scenic, where the stresses of daily living can melt away as you uncork a bottle of wine awash in the breath-taking colours of the setting sun. Ultimately, though, you will be called back to reality, and it is here that you can truly ease her troubles. When you kiss her goodbye before heading off to work, assure her occasionally that you have dinner taken care of for that evening. Even if all you whip up is a cheese omelette, her gratitude will be palpable. In the end, all she really wants is you. So think twice before you flip the lid on that cold beer and put your feet up in front of the telly. The T.V. can wait. Pull up a chair alongside her instead, and let her know that she deserves only your undivided attention.


Date Published:

07 August 2015