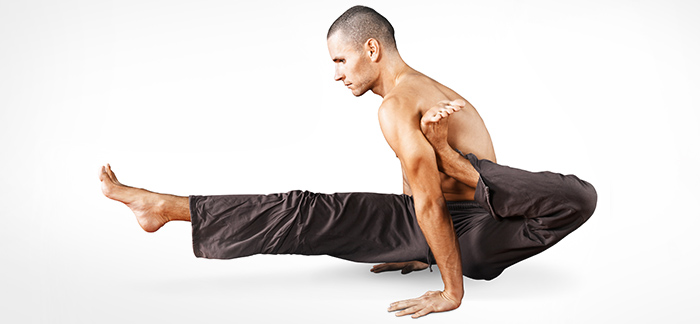 Yoga has become a constant on the daily itinerary of suburban soccer moms everywhere, but in some circles it's not something readily associated with strength, or even fitness. Sure, stretching is important, but only after lifting something heavy, right? It's not going to give you the bulging biceps or washboard abs you need to prove your alpha-maleness, will it? Before relegating yoga to that long list of feminine pursuits – like knitting, collecting potpourri and enjoying household chores – consider this list of 5 Yoga Poses That Will Break Your Spirit.
1.Crane Pose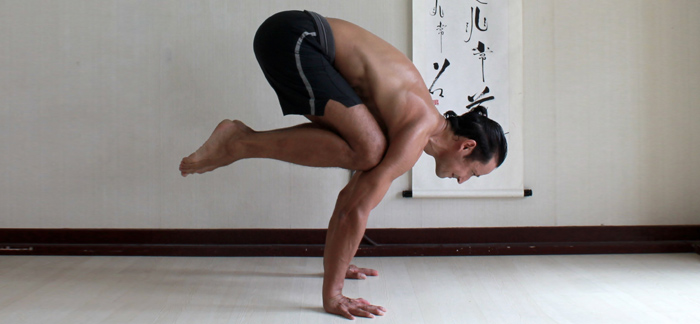 To set the scene, imagine yourself at 14. You're running along, minding your own business, when you see your crush approaching. Realising you've got some gas in the tank, and youthful exuberance, you decide to turn on the nitro. You accelerate. For a moment, it's glorious. Until your foot catches and your upper body is vaulted over your legs. Time slows down as you get both arms in front of you planted firmly on the ground. Your body keeps moving forward with your legs crouched behind your armpits in a somersault type pose. You're about to smash your head on the cold unforgiving concrete. But don't worry because you've just achieved crane pose.
2.Formidable Face Pose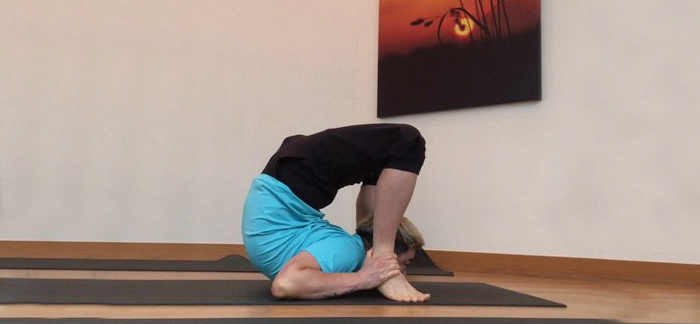 The formidable face pose is exactly that. Formidable. Think about the crane pose scenario. You've fallen. Your arms are flat on the floor, your face has smashed into the concrete, and your legs have decided that they have just enough momentum to overtake your upper body and they'd like to be on the floor too. So they're hanging past your head, and your body is doing a very accurate impersonation of the letter O.
3.Yogic Sleep Pose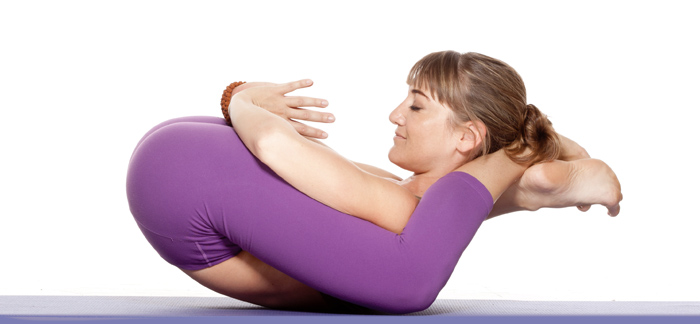 This seems like the perfect yoga pose, doesn't it? Lie down. Sleep. Done. Right? Think again sucker! I have nicknamed this pose Taking a Closer Look at your Butt Under the Guise of Doing Yoga. To do it, lie on your back and cross your ankles BEHIND YOUR NECK, while hugging your lower back. Proceed to look at your butt. A word of warning: don't eat beans before doing this pose.
4.One Handed Tree Pose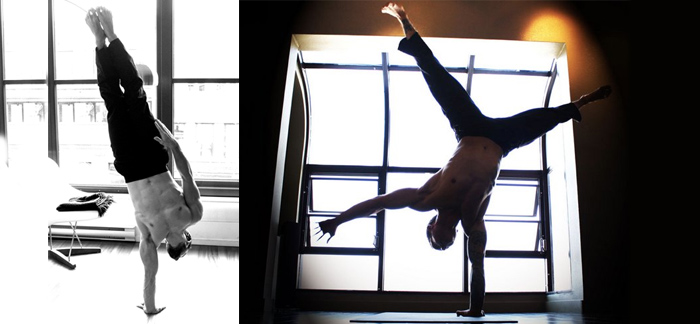 Do a handstand with one hand. Hold. Don't fall. LOL.
5.Destroyer of the Universe Pose
Despite having the most intimidating name, at first glance this pose seems doable. In fact, it looks like a pretty straightforward side lunge. Wide stance, the top hand is reaching up towards the sky with the other one flat on the floor next to… Wait a minute. What? Instead of having your leading foot next to your resting hand, it's folded up behind your head. It's like you and foot are gossiping about your raised hand.




It's clear that all of these poses are only to be attempted by professionals (or 14 year olds trying to impress bae). Yoga provides an excellent foundation for stress management while also being a phenomenal exercise program for improving core strength and stamina. It's scalable, so you can do it regardless of your fitness level. Just appreciate Downward Dog while you still can, because before you know it you'll be stuck in a yogic sleep pose wondering what's becoming of your life.





Date Published:

24 February 2017