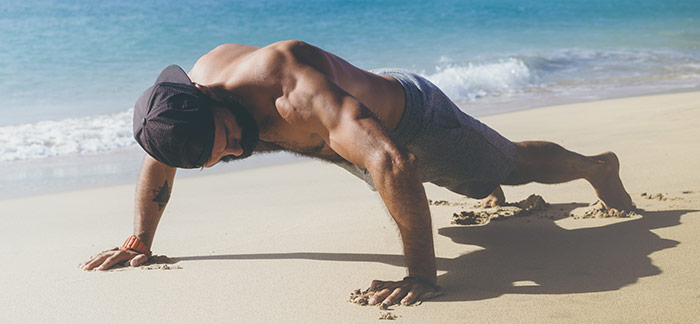 They say Summer bodies are made in Winter but what they fail to mention is that they're often lost in Summer. Gyms should really look into opening some seaside branches, but until they do, you're going to have to find ways to stay in shape that don't require the gym. And it's not just about maintaining your summer body, it's also about maintaining your sanity, something that is extra challenging when around ones family.
We care about helping you maintain your physical and mental shape this Summer, which is why we've put together a little exercise routine that will work "lekker by die see." None of the exercises require any equipment, and the entire routine takes just 10 minutes to complete. And if you combine the exercise routine with a 10 minute walk on the beach, you're getting 20 minutes of exercise in, which is enough to stay fit and healthy. And since this is your holiday, we're not going to push beyond what you need. It's called a holiday for a reason…
5 equipment free exercises you can do from anywhere.
Equipment free exercise #1 Burpee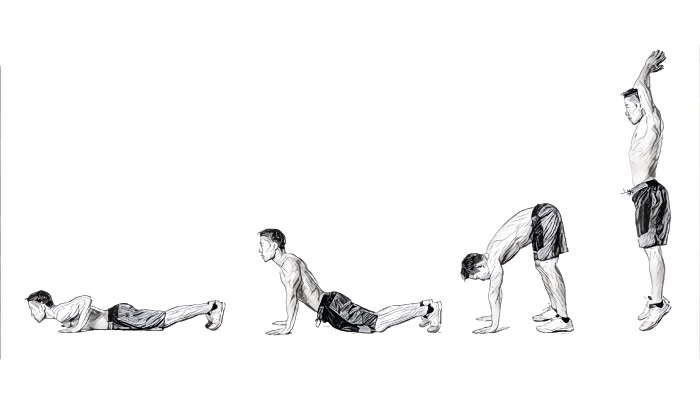 Burpees are one of the few equipment-free exercises that work your entire body and give you a great cardiovascular workout. Burpees work your arms, back, chest, core, glutes and legs. They also spike your heart rate as much as a quick sprint does - there's a reason they keep finding their way back into your life. Sorry…
Reps: 20 in the morning. Easy! (Okay maybe this one isn't so easy, but the rest are! We promise!)
Equipment free exercise #2 Dancer's Squat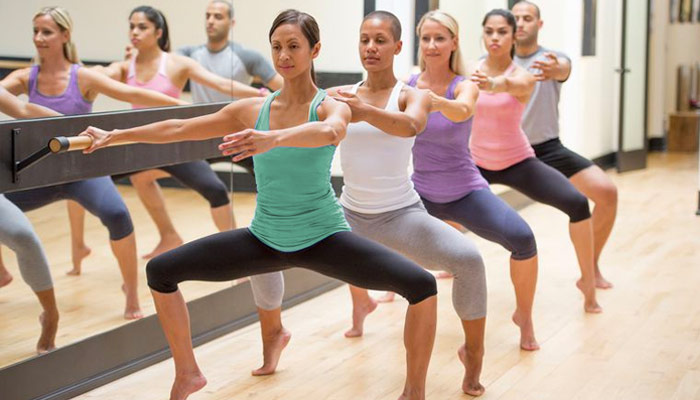 Picture a dancer's body. Pretty good, right? That's why we're giving you a dancer's squat, and not just any old squat. Because we want you to have a dancer's body, and not just any old body. The dancer's squat is your shortcut to the lithe limbs of a dancer, without ever stepping foot in a ballet class. No one needs to know!
Reps: 20 in the morning. Easy!
Equipment free exercise #3 Jumping Jack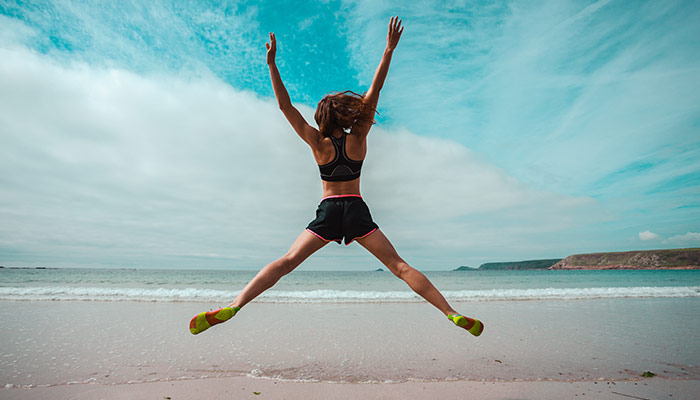 Feel like a kid again with jumping jacks - an efficient total-body workout that will get your heart rate up faster than you can say "I'm thinking of having seconds." Getting your heart rate up is the number one way to burn off that second helping, and a great way to boost your metabolism.
Reps: 20 in the morning. Easy!
Equipment free exercise #4 V-Up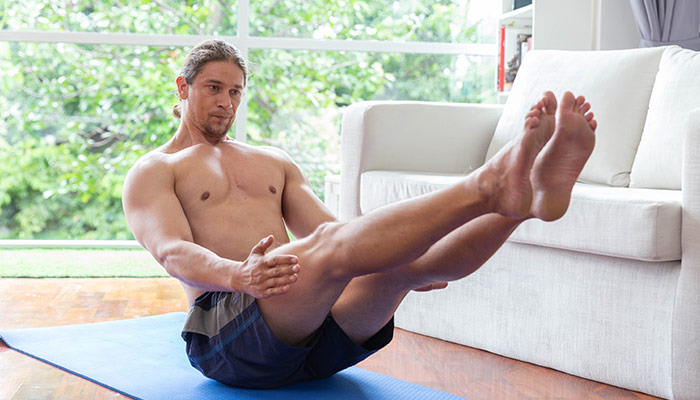 V-Ups are a great core-body exercise that targets your abdominal muscles whilst at the same time toning your obliques and strengthening your back muscles. You'll feel this one the next morning for sure! Feel free to use it as a conversation starter at the breakfast table.
Reps: 20 in the morning. Easy!
Equipment exercise #5 Tricep dip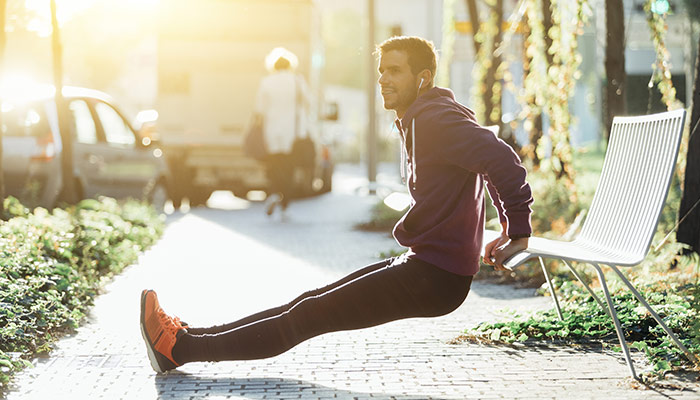 The tricep dip is a great exercise that builds arm and shoulder strength. We're calling it an equipment free exercise as a chair is hardly a piece of equipment. This exercise can be done using any normal height chair, or even from the edge of your holiday bed. Unless you've been allocated the top bunk bed in the kid's room - in which case that definitely won't work.

Reps: 20 in the morning. Easy!

If you do the above 5 exercises every day, you'll maintain your pre-holiday body and won't have to resort to extreme dieting or exercise when you eventually head back to work. Because when it comes to your body, prevention really is better than cure.

Oh and regarding the whole walking on the beach thing - did you know: You burn TWICE as many calories walking in soft sand as you do walking on flat ground. Beach here we come!


Date Published:

19 November 2019