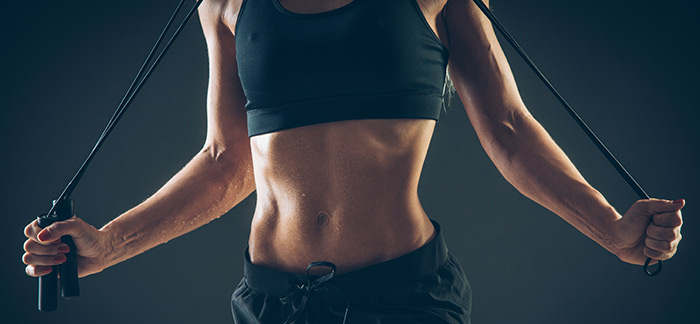 Runners will tell you there's nothing better than putting on your takkies, Zola Budd shorts and neon headband and wristbands, and hitting the open road for a nice long jog. Runners are the only ones to say this though, because everyone else suspects that this rare breed of humans is a bit bonkers. If you're anything like me, and the only time you run is when you're running towards the cake table at a buffet, you're probably sorely in need of a list of 5 Exercises Better Than Running.
1. Burpee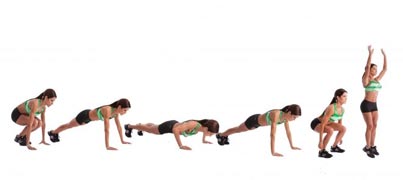 The only people crazier than those runners are people who enjoy doing burpees. That's a joke. It's a known fact that no-one enjoys burpees! Burpees are excellent full body workouts that effectively raise your heartrate enough to qualify as an excellent cardio workout. To complete a burpee:
Start by standing fully upright
Squat and place your hands on the sides of your feet
Kick your legs back so that you end up in the plank position
Drop into a pushup, with your chest touching the floor
Push back up into the plank
Jump back tucking your feet between your hand
Jump up and clap your hand
2. Skipping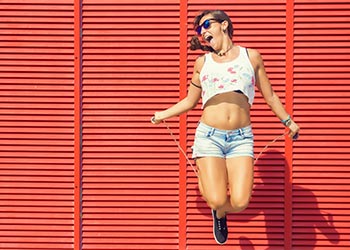 Channel your inner preteen, and skip to your heart's content. Skipping is a fantastic cardio workout that stimulates balance, coordination and stamina, while burning more calories than a the average jog. Instead of sticking to conventional single-under skipping, try double-unders. A double-under is a variation of the exercise that involves having the skipping rope travel twice under your feet on the same jump.
3. Rowing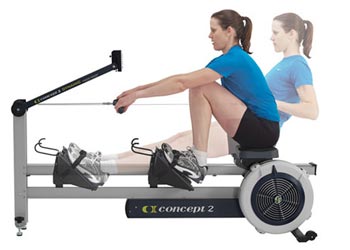 Rowing is a high calorie burning workout that effectively works muscles in your legs, arms, back and core. Gear your workout towards high intensity interval training, where you alternate between bouts of high speed sprints and periods of low intensity or rest. Interval training has been shown to be better at burning calories and building strength than conventional low intensity workouts.
4. Boxing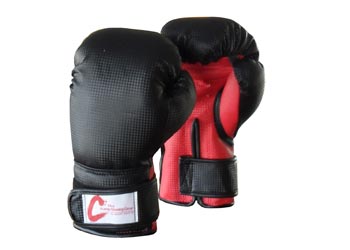 Not only is boxing a great cardio workout, but it also builds conditioning, and empowers you to be able to defend yourself against any headband-doffing runners intent on converting you to the cause of the long jog. Consider combining your boxing workout with crunches, squats, and kicks, to develop a full body cross-training regime with a strong cardio base.
5. Kettlebell Swing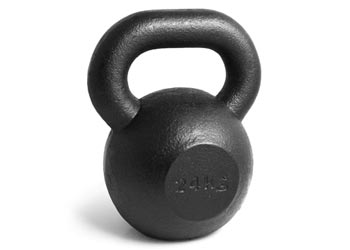 If you thought a kettlebell was a rudimentary bell that aristocracy used to signal to the kitchen staff that they wanted more tea, then you'd be wrong. Kettlebells are heavy cast iron ball-shaped weights with a single handle. Another full body exercise centred on building a strong core, while also giving you a great cardio workout and burning lots of calories is kettlebell swings. The simple movement of continuously swinging a heavy weight from between your legs to over your head will have you burning fat and sculpting your body in no time at all.

If you've been meaning to get fit, but you've always been averse to running, then this list of alternative exercises should serve you well in moving ahead on that road to fitness. Don't worry, no need to jog – just amble along at your own pace, while stopping for burpees every once in a while.





Date Published:

07 October 2015