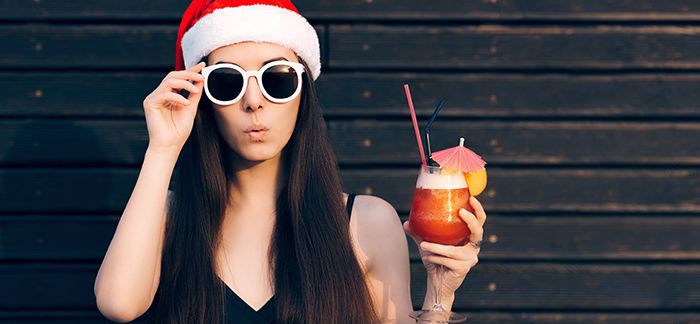 So you've FINALLY chomped your way through those crazy year-end deadlines and some time off from the 9-5 is on the horizon… But if you're not careful, you'll find yourself returning to work, or welcoming in the New Year, feeling like you need yet another holiday from those supposedly precious days you had off in the first place! Stress can do this to us. And let's be honest, as much as we love to be filled with seasonal cheer, this time of year can be a real doozy! So here are a few handy tips to keep you cool as a cucumber amidst the all the madness this December.
You don't have to be a Rockefeller! Really, it's okay. Money isn't everything. You don't need to be flash with gifts to win the love of your nearest and dearest. Firstly, let's just go ahead and assume you've already won them all over with that winning wit and faultless charm. And besides, a thoughtful present can be far more meaningful than one that breaks the bank. The same goes for the table spread. What counts the most is family and friends gathered together, not a table so laden with goodies its legs are about to buckle in.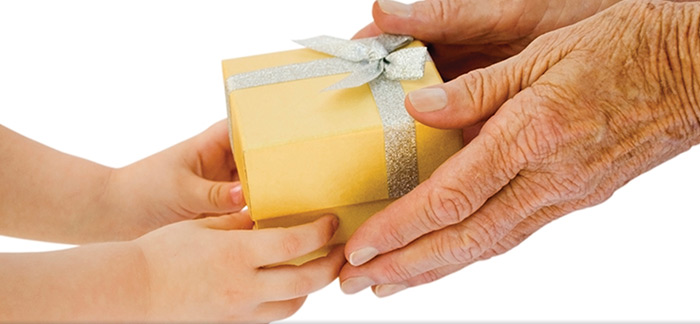 Put those delegating skills to good use. By including one and all in the preparation of festivities to come, you'll make it a family affair to remember. You are, after all, only human and no one should have to single-handedly slave away making sure a picture-perfect day is delivered without a single hiccup. So from peeling potatoes to whipping up dessert (and let's not forget the big Clean Up), get hubby and the kids involved. Let them take the reign with things they'd like to make, allowing them to play to their individual strengths. There's no wrong or right here. Any collective effort is a win for the Big Day.
Remember that we can't always choose our family, but we can love them all the same. Whether you're the overachiever, the dreamy artist, the number cruncher, or the social activist, you're bound to have some differences when it comes to your own flesh and blood. First things first, you need to be okay with who you are. Avoid jumping on the defensive if a little too much eggnog ends up with an inevitably heated debate. Indulge that bossy in-law who demands the carrots be julienned to the tune of a Michelin-star Parisian restaurant. Go easy on the champagne if it gets your mother's knickers in a twist. What's important is that you have a family, never mind that they sometimes seem so adept at pushing all the wrong buttons. You'll miss them when they're not around.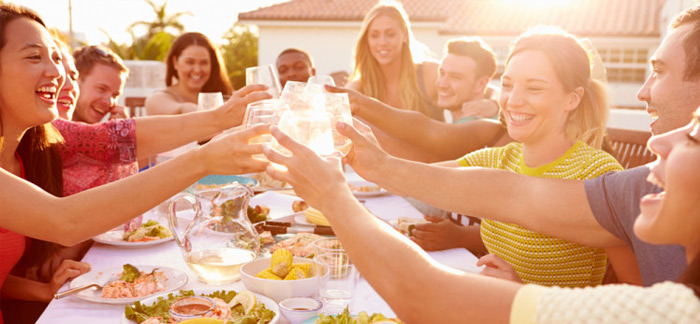 Let summer take the load off a little. Instead of slaving away day after day in the kitchen behind the stove top, trying to keep the starving masses at bay, make the most of that glorious sunshine. Summon everyone outdoors and get those fires blazing. From veggie skewers, to toasted cheese sarmies and roosterbrood, it all tastes better off the braai and in good company. This season is also a win when it comes to fresh produce. So forget finicky starters and marathon recipes! Visit the local grocer and stock up on summer's bounty. Pluck some sun-soaked basil from the garden for a deliciously effortless caprese salad, or wrap some sweet and juicy melon in slithers of prosciutto. Not only are these heavenly combos that require little of the chef, but your body will be thanking you for its daily dose of goodness.




At the end of the day, though, you've only got yourself to blame if you've spent so much energy fretting over the tiniest of details, that you forgot to kick back and enjoy your summer holiday with loved ones. So bring the focus back to the things that truly matter, and to the rest we say, "Bah! Humbug!"


Date Published:

05 December 2016