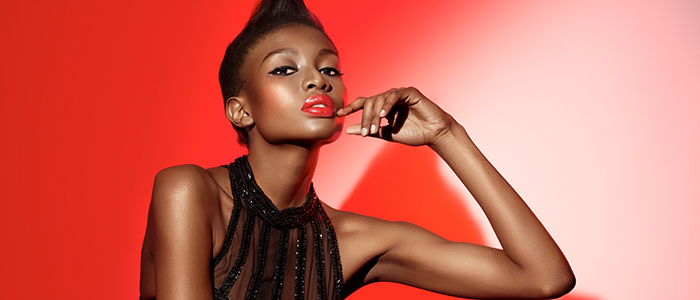 We've been told to dress for success. We've been told to dress to impress. We've been told you can never be too skinny or too overdressed. But what if we had been told to wear what makes us feel good? It's not about being a slave to fashion or maxing out those credit cards. It's about leaving the house feeling empowered. It's about meeting your day head on feeling unashamedly you. Perhaps today you feel bold. Perhaps today you feel feminine and demure. Perhaps today you need an added booster, like those killer heels you've been saving for a special occasion. Why wait? Now's your chance.
Gianni Versace once famously said, "Don't be into trends. Don't make fashion own you, but you decide what you are, what you want to express by the way you dress and the way you live." But this might all be easier said than done if the year is wearing you a little thin. It might even seem all but impossible if you've forgotten how to treat yourself. Don't worry. We can always undo the damage. We can always start afresh. So let's get back on track starting with the person staring back at you in the mirror.
First things first, call in for back-up.
It may be a sister. It may be your life-long best friend. Close your eyes and ask yourself this: Who is the one person in the world whose opinion I trust like no other? Got 'em? Good. Now invite them over for a glass of wine and a wardrobe overhaul. It may not be that you're sick of the same old tired outfits. It may be that you're not choosing the right ones. Store the ones that you're saving until you lose those 5 kilos away. Make space instead for the ones that fit you perfectly now, just the way you are. Your friend will assure you when it comes to which dress or pair of jeans does wonders for you. Rely on these outfits to lift your spirit when you're feeling down in the dumps and those saggy sweatpants seem oh-so-tempting.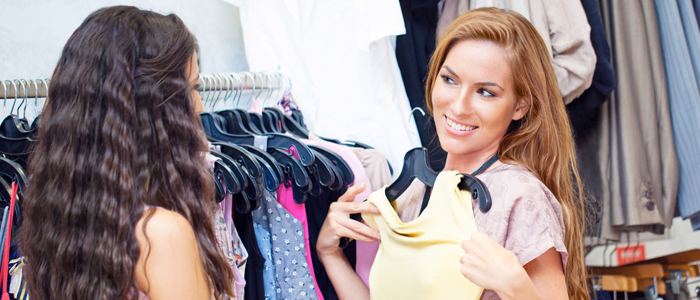 A clothes swap is as good an excuse to get the gals together as any.
Rather than breaking the bank when you're feeling in dire need of a little retail therapy, call up the gal pals and organise a fun evening of clothes swapping. As they say, one man's trash is another man's treasure. We all know that feeling. That dress that never seems to live up to the hopes and dreams you had when you saw it on the mannequin…. Those jeans that don't do quite what they should for your derriere… That blouse that only drains the colour from your face… It takes time, and some trial and error, to know what works for you and what doesn't. So a clothes swap is a great way to clear your cupboard of the wasted items you never wear while perhaps finding the odd gem for yourself in the process!
Don't hide. Enhance.
We all have those parts of our body that make us feel a little less than. But it's time you shift your focus. Sometimes we spend so much time trying to hide or conceal these so-called 'problem areas' that we forget about the parts of our bodies we love. Have you got legs for days? Or a bosom that'd make a pastor blush? The kind of butt that would leave Kim Kardashian green with envy? Or an hour glass figure with a waist they just don't make anymore? Good. Go there. Flaunt it. Shamelessly. Lather it in scented lotions. Wrap it like a gift in sexy lingerie. Who cares if it's all only for yourself?! Ultimately, Orson Welles had it right when he said, "Style is knowing who you are, what you want to say, and not giving a damn." So go out and strut your stuff. Sisters are doing it for themselves.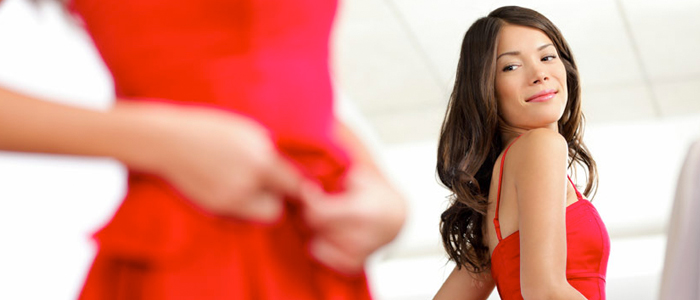 Date Published:

10 May 2016