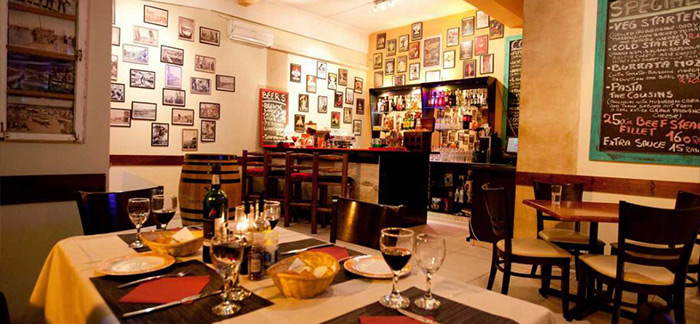 To eat well is to live well, as the saying goes. An eating experience – and the ambience – can vary a lot depending where you go.
Never underestimate a hidden treasure whether it includes fine dining in an unassuming setting or a small restaurant that is a bit of a secret but offers those in the know one of the best-quality deals in a town or city.
A cousin on the button in Cape Town…
Let me correct myself. At The Cousins in the heart of Cape Town there are three Italian cousins from Romagna, Italy.
Mamma Mia, do they know how to make pasta!
The Cousins does not make dozens of pastas but what they make is fresh and authentically Italian.
Their show-stopper pasta is tagliolini with cream, mushroom and thyme, swirled in a Grana Padano cheese wheel. Their risottos also come highly recommended.
Prices are reasonable and the setting is wonderfully unpretentious.
The tagiolini swirled in the cheese wheel sells at under R150; it's a gastronomical experience you will seek long and hard to find anywhere else.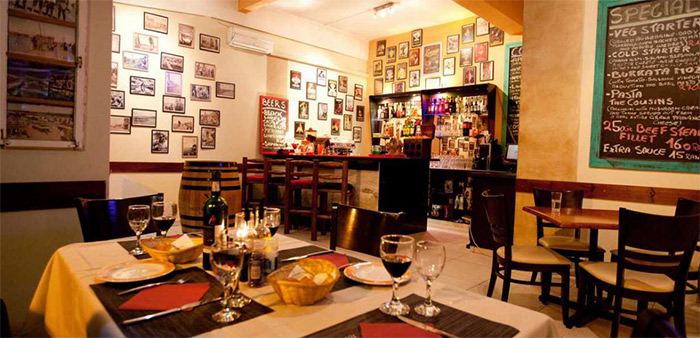 The Cousins, 3b Barrack Street, Cape Town
---
Cocobel hits the sweet spot in Maboneng
Craving something sweet after lunch or between bouts of shopping? Then head to Cocobel on the side of Maboneng Street.
You can't miss their quirky pistachio green converted truck with a corrugated iron façade. A few tables are dotted on the pavement, should you prefer to sit down and do some people-watching.
Milkshakes with special flavours include Oreo, Nutella, peanut butter and banana, Zoo cookies, Smarties and Bakers Tennis Biscuits. It's a steal at R30 each.
If you want to find out what the Diddle Daddle milkshake entails, you will need to go yourself. You can thank me later.
Apart from milkshakes, Cocobel has a variety of ice creams, frozen yoghurts, waffle on a stick, Amarula cake and malva pudding.
Not in the mood for the sweet stuff? Cocobel also serves all day breakfasts such as cheesy melts, French toast rolls (sweet or savoury), oats with nuts or berries and a flap jack stack.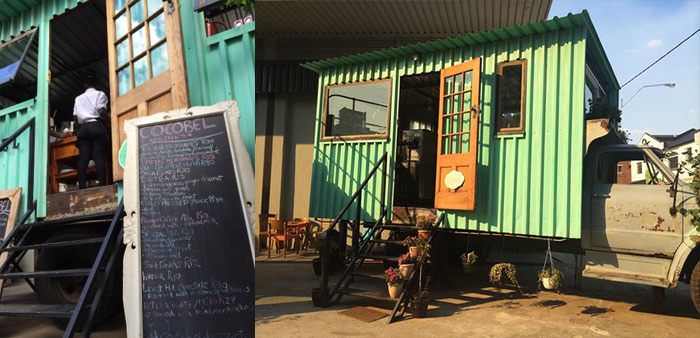 Cocobel, 300 Commissioner Street, Maboneng, Johannesburg
---
A beautiful home in Bloemfontein
Bella Casa means beautiful home in Italian though many of the clientele might add an Afrikaans swing to the pronunciation.
To the locals, this trattoria is a home from home. No wonder then, it's number one on TripAdvisor's list of restaurants in Bloemfontein.
Everyone raves about the pizzas and the Black Beast fillet is legendary. For summer Bella Casa has introduced a LemonGinZing cocktail with home-made lemon cordial.
Like everywhere else in good ole' Bloem the prices are reasonable and the service is warm and friendly.
Bella Casa Trattoria, 31 President Steyn Street, Bloemfontein
---
No blues at the Muse
Even inhabitants of the Windy City, as Port Elizabeth is fondly known, describe Muse Restaurant as a 'hidden gem'.
My interest was immediately piqued when I read that clients go gaga over the pork belly, smoked and served with bacon jam. Not to mention the chick pea fries flavoured with paprika and oreganum, served with creamy avo and a romesco sauce.
Muse offers fine dining and absolute value for money; they cater for vegetarians too.
Starters at Muse Restaurant range from R45/R50 to R75 and the price of main dishes range from just under R100 to just under R200.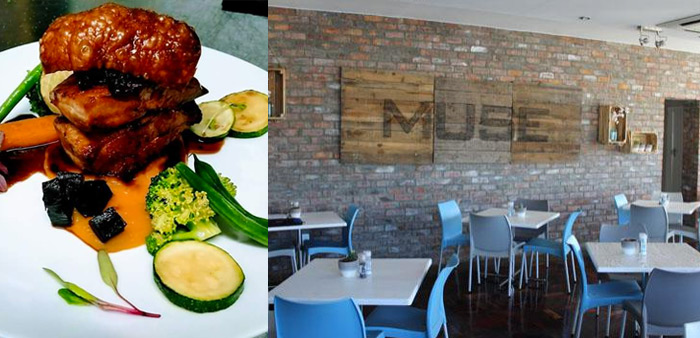 Muse Restaurant, 1b Stanley Street, Richmond Hill, Port Elizabeth
---
Enrico's ticks all the boxes
Enrico's at Keurboomstrand, just outside Plett ticks all the boxes. It has a sea view of note, all-day service and ambience.
A table at Enrico's allows you a view across the bay to Robberg at Plettenberg Bay.
Sea view – tick. Hear the waves – tick. Open for breakfast, lunch, sundowners and dinners – tick.
The list goes on. You can sit outside on a deck – and see dolphins and whales in season – or inside. Chef-owner Enrico even ventures out of the kitchen to chat to patrons.
The extensive menu features antipasti, fish (fresh line fish from Enrico's own boats) and seafood, meat dishes like veal (made in a variety of styles), lamb shank and osso buco, pizza and last, but not the least, desserts. An average main meal hovers around R100 and not too far above.
Tiramisu remains a favourite on the dessert menu. The name of this Italian chocolate, coffee and mascarpone dessert means 'pick me up' or 'cheer me up'. That is exactly what a meal at Enrico's does – it cheers you up.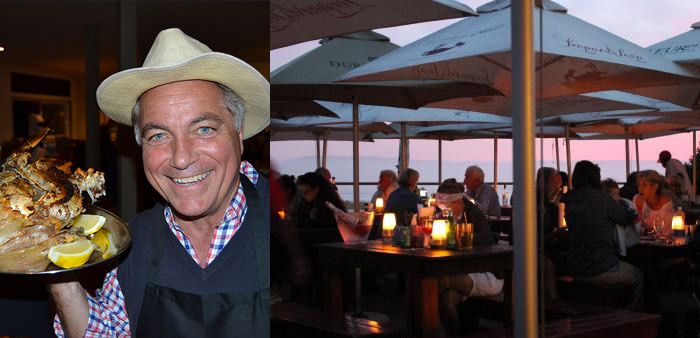 Enrico Ristorante, 296 Main Street, Keurboomstrand, just outside of Plettenberg Bay
---






South African consumers often do not realise the value for money experiences that are to be had at our restaurants, compared to a similar experience in Europe.




Let's embrace what our restaurants have to offer.





Date Published:

16 October 2018