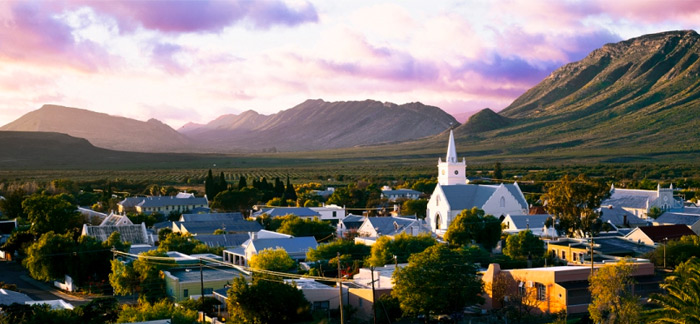 The pinch of the VAT increase has everyone looking to save a penny. But it doesn't mean that you can no longer reap the joys of traveling and celebrating our beautiful Country.
Below, we unearth some of the lesser known spots within our borders, which are relatively affordable and have some great things to enjoy with the family or your loved one.
---
Tempest Stormberg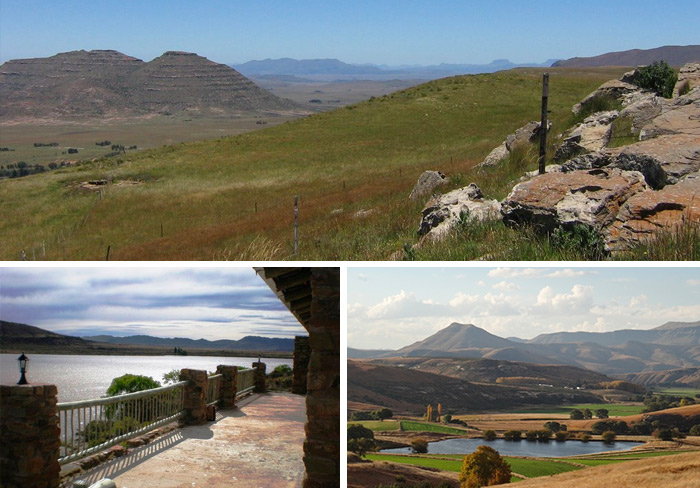 The Stormberg is a range of mountains situated in the Eastern Cape. This area includes forgotten 'dorps' such as Jamestown, Molteno, Dordrecht, Barkly East and Steynsburg. Anyone of these little historic towns are worth the visit just to enjoy the mountain air and feeling of revisiting the past. Best time to visit this area is in winter where some of the lowest temperatures ever recorded in the country have been experienced.
Things to do:
Hike, mountain bike, star gaze – or just relax. This is a place where you can really recoup and unwind. To see the work of one of South Africa's unsung artists, visit the home of Winifred Ruth Lock, who died in 1994 but lived in this house from the day she was born, in 1906.
Recommendations in the area:
Stay at one of these home away from home dwellings such as Dessert In, De Oude Werf or the Duduma Guesthouse. Visit Molteno as it's the home of Ouma Rusks.
---
Hidden Hogsback

High above the misty Amathole Mountains lies the Land of the Hobbits, said to have inspired J.R.R Tolkien's Lord of the Rings; this is one destination you have to experience for yourself. This enchanting village, also the end of the famous Amatola Hiking trail offers its visitors green lush surroundings perfect for hiking trails and exploring fairy filled forests.
Things to do:
For the more cultured amongst us there are local art galleries, new age boutiques and unforgettable views to enjoy. If you are lucky you might spot the elusive endangered Cape parrot or find yourself abseiling alongside a hidden waterfall.
Recommendations in the area:
For some of the best views in the country make sure to either stay at The Edge Mountain Retreat or at least pop in for a sundowner. You'll feel like you've taken a walk in the clouds.
---
Wild Transkei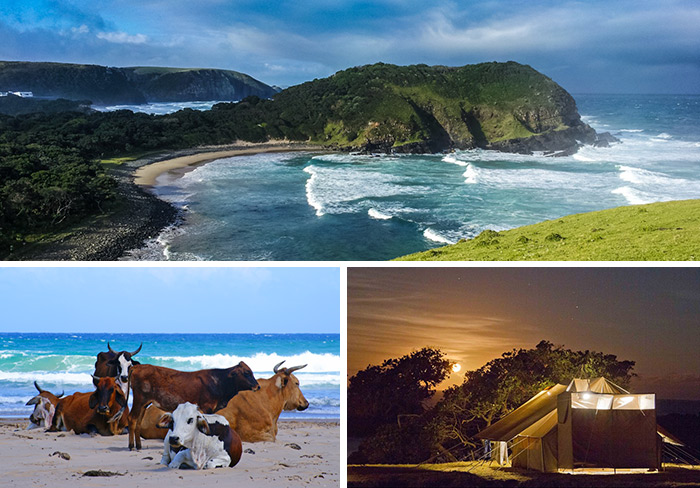 Rich in history as the birthplace of icons such as Nelson Mandela and Oliver Tambo, this 250 km stretch of rough and pristine coastline stretches from the Great Kei River to the Umtamvuna River in the Eastern Cape. Here you will discover footprint-free beaches, lazy lagoons and rocky headlands.
Things to do:
Discover the adventurer in you whilst enjoying fishing, hiking or surfing. Explore ship wrecks and famous landmarks such "the Gates" at Port St Johns, Hole in the Wall, Magwa Falls, Waterfall Bluff, the Jacaranda shipwreck, Nongqawuse's pools and the Morgan Bay cliff.
Recommendations in the area:
For something different try the Wild Coast Tented Lodge.
---
Kingdom in the sky' or better known as Lesotho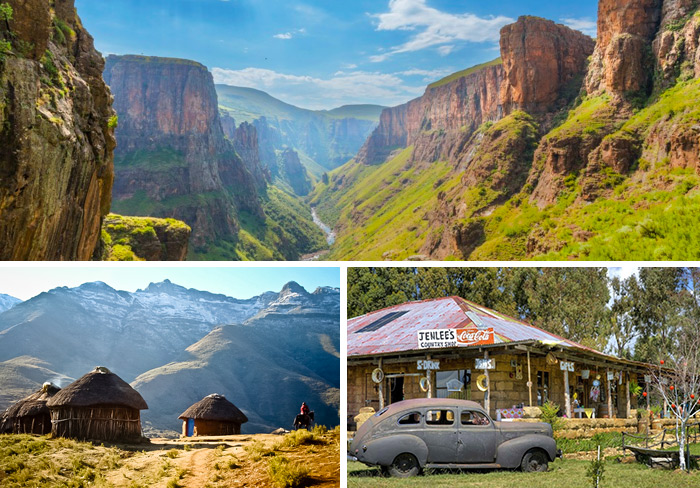 It may be one of the smallest countries in Africa, but it has a big heart and it even has a dinosaur named after it – the Lesothosaurus.
Things to do:
The list never ends, there is simply too much to do in this hidden gem. You can choose from pony trekking, abseiling, rock climbing or hiking. Lesotho boasts some unbeatable water falls to admire. Or if culture is more your thing take a walk with Dinosaur Footprints which can be found in Leribe, Subeng and Quthing and other areas.
Recommendations in the area:
No trip to these parts is complete without a visit to JenLee's Country Shop & Bistro.
---
Sani Pass, Drakensberg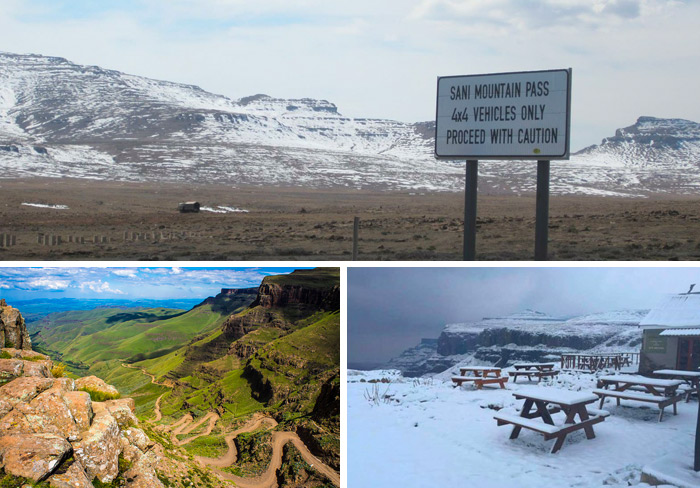 One of the highest passes in the world, the 25 km gravel stretch from the Sani Pass to the border of Lesotho climbs over 1000 metres with no fewer than 14 hairpin bends. Back a picnic and prepare to enjoy some of the most spectacular views in the country.
Things to do:
There is so much to do for the outdoor type. Book yourself on a 4x4 trail, a mountain bike excursion or hike in a cave. For the more timid loads of special bird sightings await you!
Recommendation in the area:
Without a doubt book at the Sani Mountain Lodge which is situated right at the top of the Sani Pass on the Lesotho border and is as remote of a location as you can find in Southern Africa.
---
Wolkberg Wilderness Area, Limpopo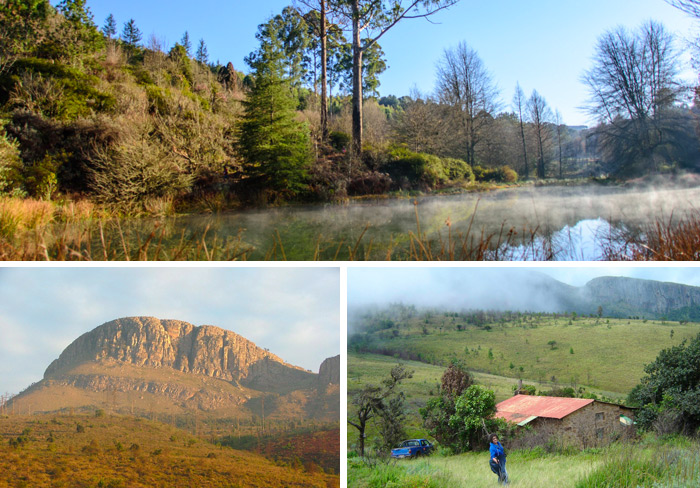 High mountain peaks, wide valleys, deep ravines, indigenous tropical rainforests, grasslands, rivers and waterfalls – a primeval landscape that is mostly untouched by the modern world.
Things to do:
A hiker's paradise for those that want to 'get away from it all'. For those less energetic enjoy a night camping under the brilliance of the milky way. Enjoy a dip in one of the mountain natural spring pools.
Recommendations in the area:
Try one of the many game reserves in the area start with Makalali Private Game Reserve, Welgevonden Private Game Reserve or Timbavati Nature Reserve.
---
The Kurger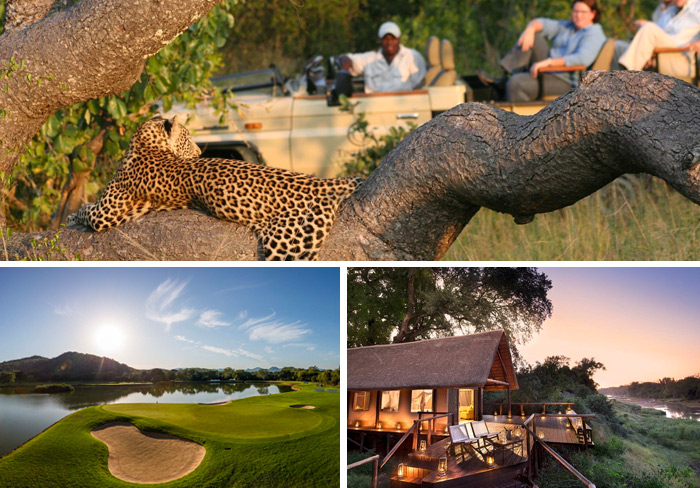 A die-hard Kruger fan once worked out it would be cheaper to live in a trailer in the Kruger than to own your own home. This is truly one of South Africa's jewels and needs to be on your bucket-list of places to visit. Kruger just has a special kind of magic. It's one of those time-honoured places where, once you visit, you can't help leaving a piece of yourself there.
Things to do:
Pack a skottel and enjoy a fry-up at one of the Parks picnic spots. Enjoy endless sunsets. Soak in nature whilst you disembark on one of the designated bridge areas. Hunt the Big 5 – okay we don't mean literally but indeed look for them. A cacophony of birds awaits bird watchers with more than 400 species to look forward to spotting. There are of course bush drives, nature walks and for those more adventurous a unique way to enjoy the majesty of the bushveld is to take a hot air balloon or helicopter flight.
Recommendations in the area:
Golf enthusiasts can enjoy a round at the world class Leopard Greek Golf course. Book at one of the more authentic bush camps. Depending on how far North you are intending on going, we recommend taking malaria medication.
---
Timeless Prince Albert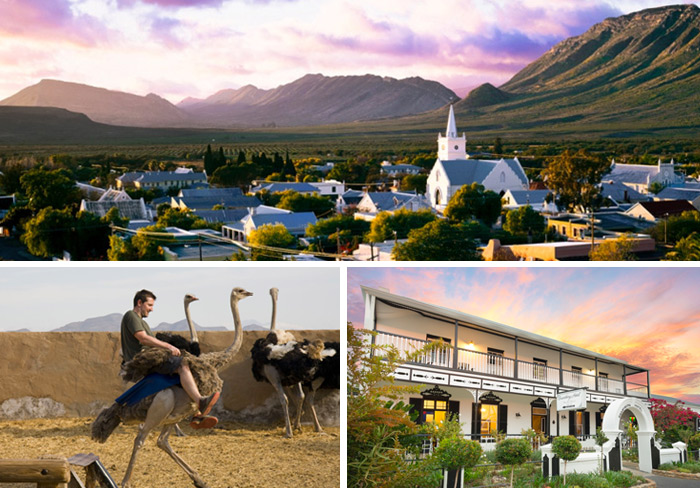 This little oasis set amongst the beautiful Prince Albert Valley is an ideal place to adventure as a couple who are looking to enjoy a trip back in time. Prince Albert is situated in the Great Karoo in the Western Cape Province of South Africa. Delights such as local wines figs and olives are produced in this area. This beautiful little town offers a warm welcome.
Things to do:
Meander along the Meringspoort route. Just 72 km nearby Oudtshoorn you can even ride on an ostrich. Ponder epiphanies under the crystal-clear stars. Enjoy the great art galleries, or the 12 national monuments set amongst karoo-style homes or simply relax and enjoy the great food and hospitality.
Recommendations in the area:
Prince Albert boasts unique shops, often selling things you will not find elsewhere. Most of the shops are located along Kerkstraat (Church Street), but do not miss those tucked away around a corner!
---
Sodwana Bay & Surround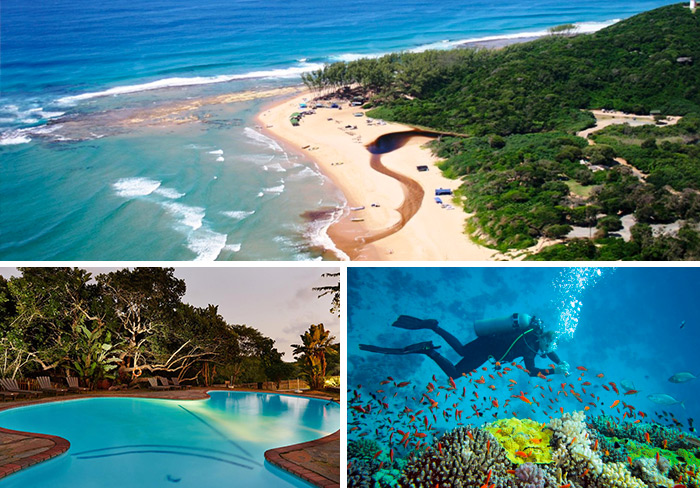 The warm Indian Ocean attracts beach revelers, divers and anglers to this unique little spot situated along a spectacular coastline. The famous coelacanth - once believed to be extinct - is just one of 1 200 fish species identified here.
Things to do:
Dive or snorkel in this underwater paradise. This is South Africa's premier game fishing destination. If fish isn't your thing you can enjoy turtle or whale watching. Don't have sea legs? Then visit one of many Game Reserves located in the area.
Recommendations in the area:
Stay at the Sodwana Bay resort where you can either rent a cabin or enjoy a night under the stars in their tented area.
---
​
Stay Home and explore!



We have saved the best for last! Sometimes the most relaxing and certainly the most affordable holidays are spent in the comfort of you own home. Decide to do something you have never done before in the area.

Things to do:
Look for close by water pools or waterfalls to enjoy. Visit a wild game park near you. Simply relax by the pool – we mean it, don't do anything for the day other than soaking up warm rays. Visit a local museum. Take the kids to some local landmarks – pack a picnic to enjoy. Take the family on a hike. Book a horse ride on the beach.





Date Published:

05 April 2018